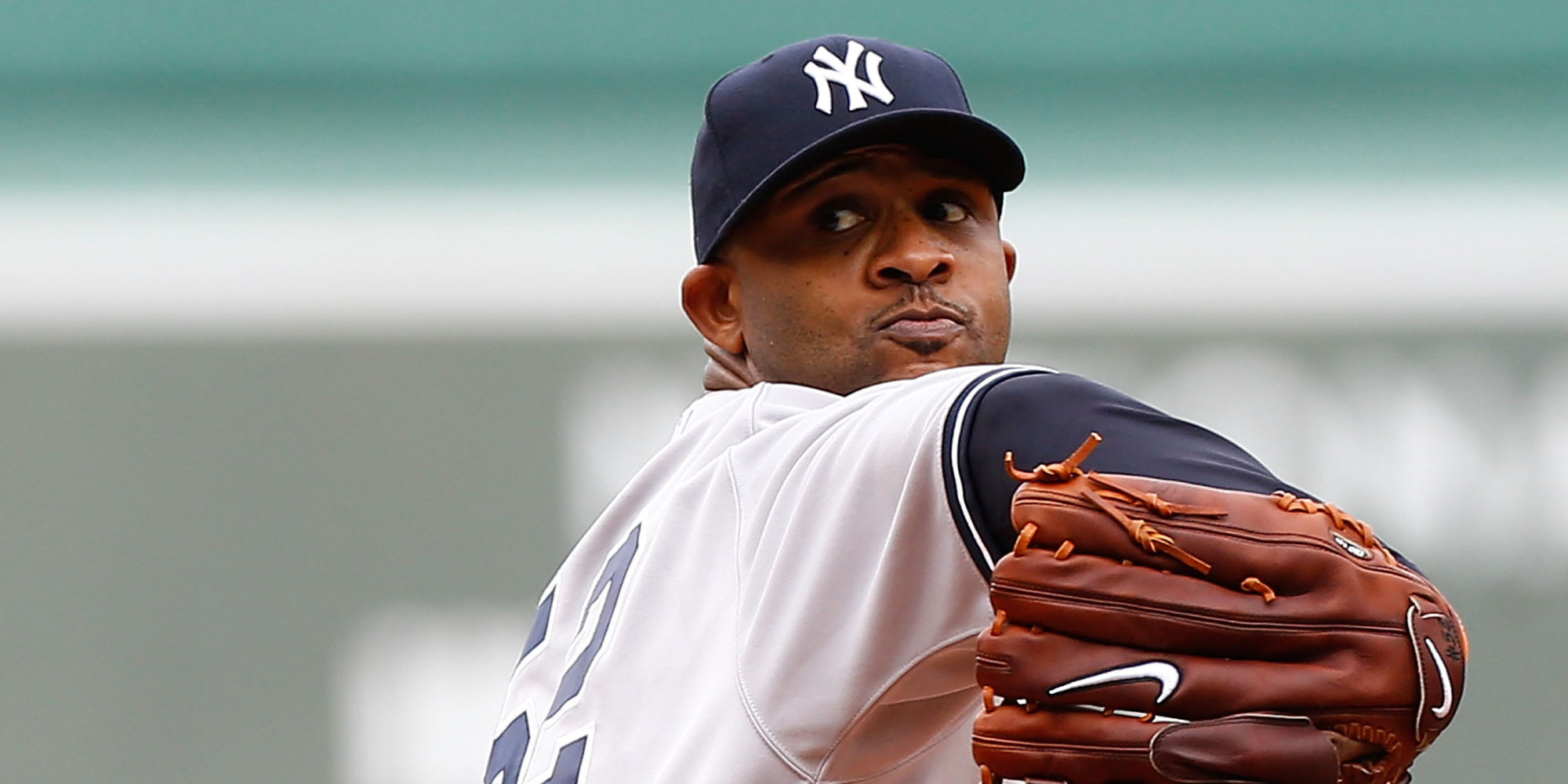 CC Sabathia has a monkey off his back, the weight of the world off his shoulders and thanks to a new knee brace he has the weight of his body off his right knee for the most part. The offseason is the time to think big and dream big and I am dreaming really big right here because in my heart of heart's I truly believe that CC is primed for a major comeback season in 2016.
Before we get too far ahead of ourselves let us define the term "major comeback" in terms of CC. Alex Rodriguez had a major comeback in 2015 and so did Mark Teixeira, that doesn't mean they were necessarily MVP candidates and such. The same goes for CC, he can have a major comeback season without returning to ace form or being dominant again at 95 MPH. If CC stays healthy and actually keeps the Yankees in games while winning more than he's losing, that's a major step forward and a major comeback for Sabathia.
I don't pretend to know what it's like battling alcoholism and I don't pretend to know whether he was drinking before starts, whether it affected his endurance or product on the field or anything like that. I do know that, based of comments he has made, he is light years ahead in his conditioning and with his arm this season and his head is clear. A pitcher can be their own worst enemy and on days when your curveball isn't working or your fastball won't go where you place it the difference between a disaster of a start or a good start is mostly mental.
The physical should improve. You would think without the alcohol CC would have more cardio, more endurance and more stamina heading into 2016. The new knee brace he tried out at the end of 2015 also seemed to help significantly, although getting on and off the mound quickly will still be a struggle for Sabathia.
Sabathia is a leader, he doesn't need to be an ace. The Yankees have a ton of young pitchers and players coming up and down from the team all the time. CC is primed to lead and not only lead by example but lead with his words. He's a warrior and I commend him while I look forward to his major comeback season in 2016. I'm rooting for you big man!