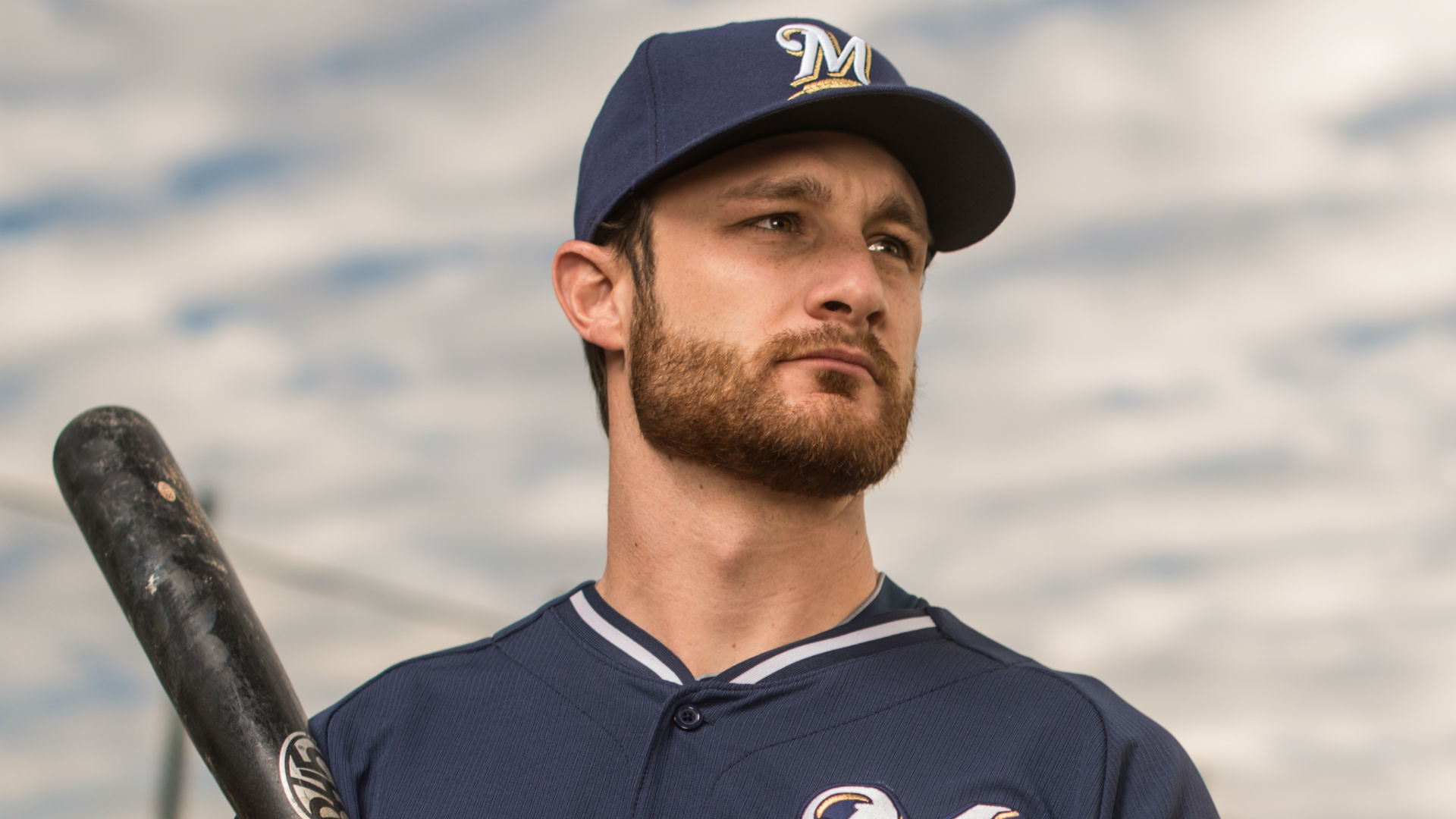 I love being a blogger and a writer. I do it here on the blog every day for free and I pump out a ton of content not because of any financial gains or because I am getting anything out of it but because I truly just love to do it. Sometimes as a blogger, and I think this gets confused by some who read my work, I like to play both sides of things. Sometimes I write about free agent targets or moves that I personally, the fan, would like to see while sometimes I just throw out ideas to gauge interest from you, my friends and everyone who reads this site. This is one of those ideas that I don't necessarily think or want to happen but I am more interested in what you, the readers, think. Does buying low on Milwaukee Brewers catcher Jonathan Lucroy make any sense?
Initially it really doesn't look like it makes any sense. The Yankees already have a catcher in Brian McCann and presumably a backup catcher, albeit an unproven one at the Major League level, in Gary Sanchez so on paper the deal seems redundant but what if. What if the Yankees were worried about McCann's .230 average from 2015 and his decline at the plate in every aspect but the power department, check his splits from Yankee Stadium to on the road by the way, and they wanted some insurance behind the dish? Also what if the Yankees aren't entirely sold on Sanchez's readiness and value as a backup catcher after dominating the Arizona Fall League and 35 games or so in Triple-A this season? That's a legitimate concern I guess, although Greg Bird played in less Triple-A games and held his own in the majors this season, that may lead the Yankees to another backup catcher to give Sanchez another half season or so in Scranton.
I only bring up Lucroy specifically because of his age and his value as far as his contract goes. Hal Steinbrenner doesn't want to add payroll and he wouldn't have to add much if Lucroy was acquired. Lucroy has two years left on his current deal with Milwaukee and is set to make just $4 million this season and $5.2 million next season before hitting free agency at age 31. I also bring up Lucroy specifically because he wants out of Milwaukee and wants to play for a contender. As recently as 2014 Lucroy hit .301 with 53 doubles which was good for a fourth place finish in the NL MVP voting before injuries limited his 2015 season to just 103 games and a .264 average. His bat would only improve the team, no one can deny that.
You guys know me, I want Sanchez to not only take innings away from McCann to keep him healthy and fresh but I want him to take at bats away from Alex Rodriguez for the same reason. I want the Yankees farm system to bear another fruit and I want another Yankees farm system success to write about all season long. Sometimes we can't always get what we want though and sometimes some things just make sense. Is Lucroy one of them? Leave your thoughts below in the comments.