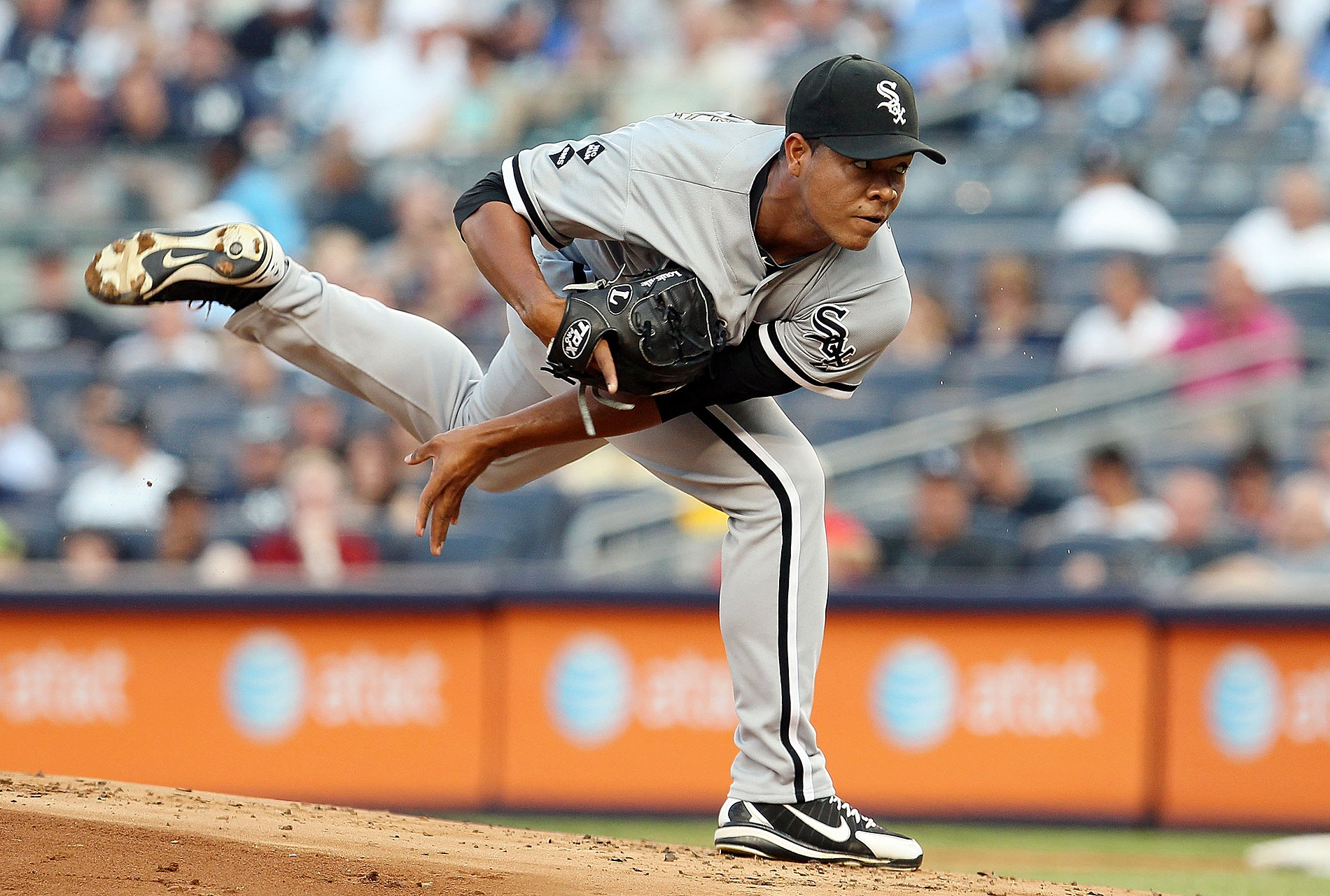 Even as we stand here waiting for the calendar to turn from January to February and as we wait on spring training camps to start no team probably feels like they are complete or without needs or flaws. This is especially true for a few teams, the New York Yankees and the Chicago White Sox for instance. On paper the Yankees need another starting rotation arm and a rotation arm without more question marks than answers while the White Sox need an upgrade in their outfield. On paper you have to think these two teams would match up for January/February trade partners.
The Yankees need a 200+ inning starter and they prefer one that pitches from the left side of the pitching rubber. Almost every arm in their rotation is a question mark and coming off an injury or lackluster season other than Luis Severino and the team would like a "sure thing" without giving up too much to get it. David Price and Zack Greinke were too rich for the Yankees blood but former Yankees farm hand Jose Quintana is not. Quintana, 27 years old, checks a lot of boxes for New York including the fact that he's a durable southpaw that would make a great number two or number three starter. Quintana has delivered three straight seasons of at least 200 innings and has never posted an ERA higher than 3.51 over that span. Most importantly though, depending on who you ask of course, Quintana is in the middle of a very team friendly deal that will only pay him $21 million over the next three seasons with two options for the 2019 and 2020 seasons valued at $10.5 million per year. Even Hal Steinbrenner can get behind that.
In return you have to think Brett Gardner would interest the White Sox although Jacoby Ellsbury may be preferable if you're asking Yankees fans. Obviously a straight up trade wouldn't work and the Yankees would have to throw in a prospect or three (and I don't pretend to be an expert on the White Sox needs or the status of their farm system) but the deal could be made with this being the beginning of the structure work. Gardner would be an upgrade to Chicago over incumbents Melky Cabrera and Avisail Garcia although the White Sox seem content with Adam Eaton at the top of their lineup so who knows. I think Chicago prefers a power hitting outfielder like Yoenis Cespedes but the closer you get to March and April the more desperate teams get.
Could the Yankees take advantage of this desperation and grab a Jose Quintana or Carlos Rodon? Who knows, I guess you'll just have to stay tuned.