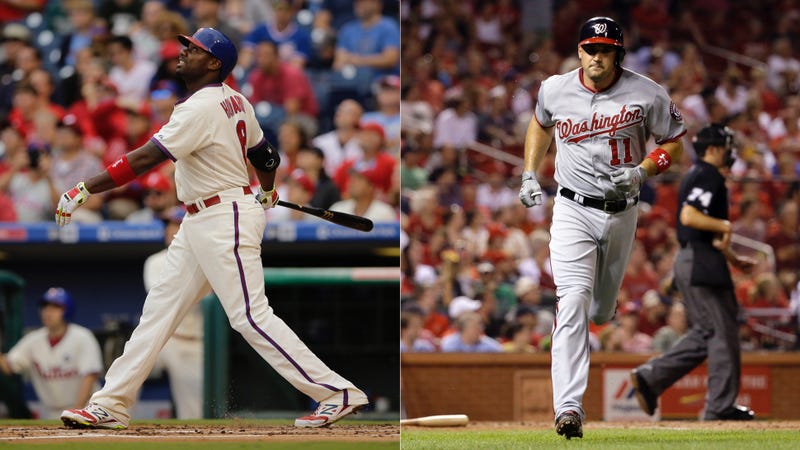 Remember right after Christmas when the Al Jazeera Network released a documentary about steroids in sports while releasing the names of Peyton Manning, Mike Neal, Ryan Zimmerman, Ryan Howard and Taylor Teagarden? Well the Guyer Institute-Gate hasn't quite taken off like the Biogenesis Clinic debacle but that hasn't stopped the players involved from throwing their weight around in terms of lawsuits. Philadelphia Phillies first baseman Ryan Howard and Washington Nationals first baseman Ryan Zimmerman have filed defamation lawsuits against Al Jazeera after naming them specifically in the Guyer Institute and steroid documentary.
The name of the documentary is "The Dark Side" and it showcases that steroids are still prevelant in not only Major League Baseball but in all North American sports. In the documentary Howard and Zimmerman claim that Al Jazeera has damaged by "outrageously false and defamatory statements recklessly made by the cable news network" according to the lawsuit they filed on Tuesday of this week. Both Zimmerman and Howard are seeking damages in excess of $75,000, the maximum allowed in a civil case filed in federal court.
This is going to get ugly before it gets resolved. Stay tuned.