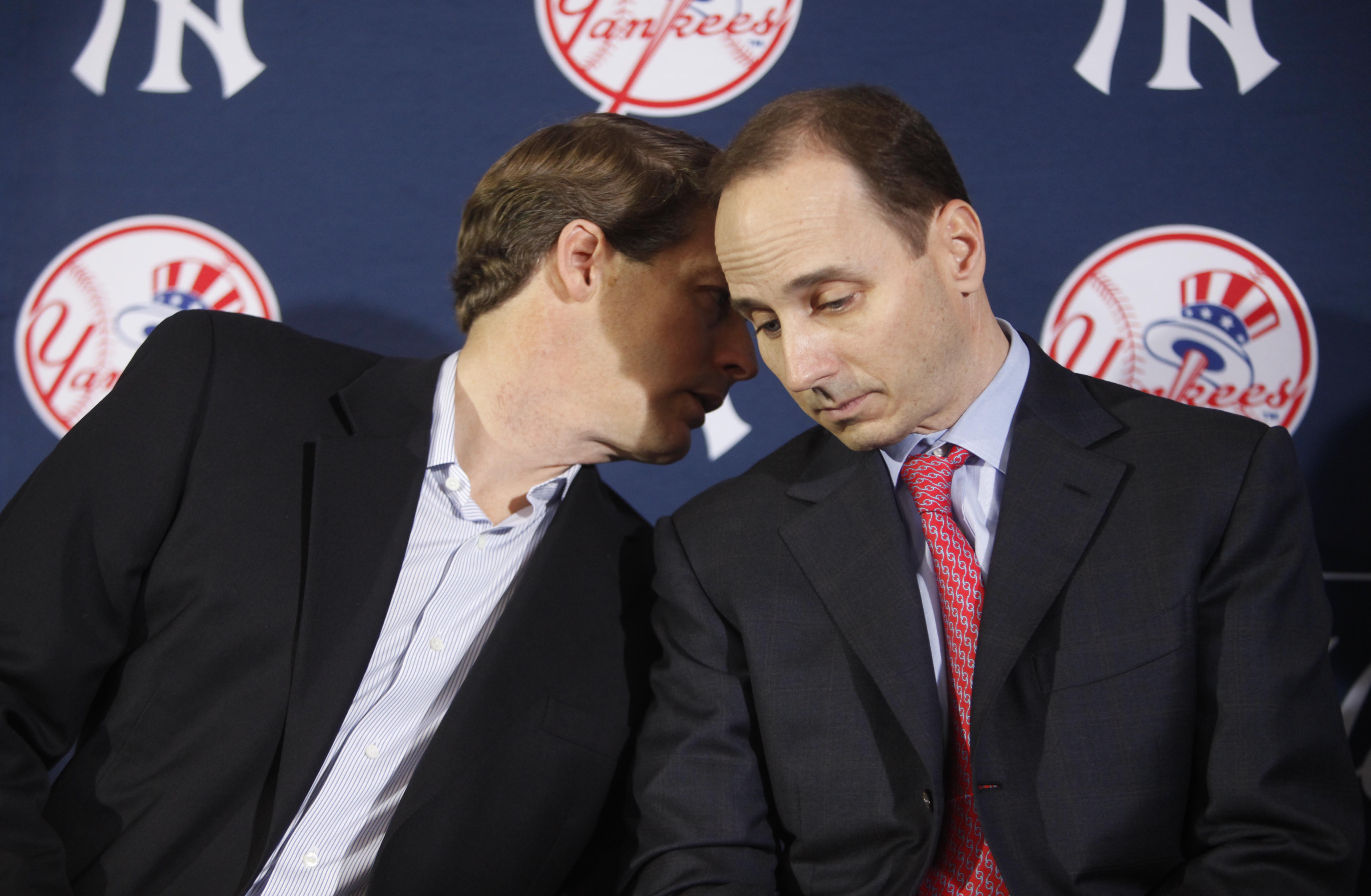 "Who is Bubba Crosby?" - Hal Steinbrenner
Brian Cashman once garnered the name from Yankees fans "Ninja Cashman" for the way he carried himself and the way he conducted business as the GM of the New York Yankees. Whenever Cashman would make a deal, and most of his major deals specifically, no one would read about it on MLB Trade Rumors or other media sites weeks or days or even hours in advance. You wouldn't hear about the first bit of interest and then boom, the player is acquired. Remember when "Bubba Crosby was the Yankees starting center fielder" only to see him sign Johnny Damon a few weeks later? There's plenty of other instances as well including the most recent trade involving Aroldis Chapman but that's not important, what is important though is the fact that Ninja Cashman could be lying in the weeds for another attack.
In an interview with reporters during a conference call last week Cashman responded that the "rotation was full" when asked about whether he was going to acquire another starting pitcher or not. Sorry Cashman but I find it hard to take you at face value anymore. Is the rotation full? Or is the rotation "full?"
It's hard to say either way. A trade could be in the works and he could be saying this to keep the price down. He could be working on a deal that bring Wei-Yin Chen to the Bronx and doesn't want to tip his hand or he could be serious about the seven starting pitching options he currently has at his disposal on the 40 man roster. The thing at this point is, who know for sure?
Does Cashman even know? I doubt it. Stay tuned.