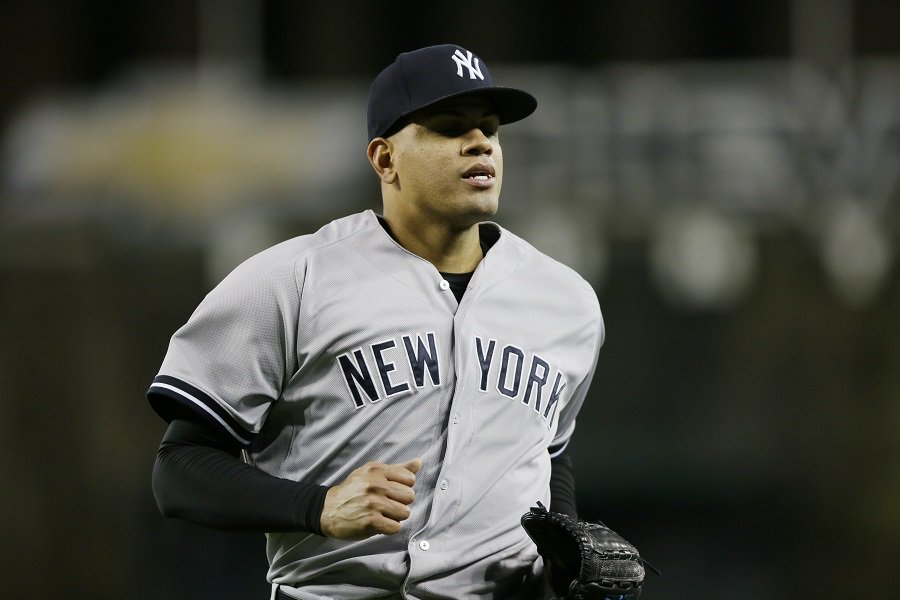 In a shocking turn of events and with something that is basically unheard of in New York these days the Yankees eight inning man Dellin Betances told the New York Post that he actually turned down money to sign with the New York Yankees in 2016. Say what?
Dellin, an All-Star in each of the last two seasons, may be the best bargain in Major League Baseball right now. The Yankees offered Betances a contract worth $540,000 before the season started and the right-hander, on the advice of his agent, declined to sign the deal. Instead Betances and the Yankees worked out a deal worth $507,500, his exact salary from the 2015 season.
Is Betances crazy or does he know if he keeps performing in 2016 he will be in line for a nice chunk of change and a raise in 2017 when he becomes arbitration eligible for the first time? Either way this is something we don't see enough of in an era of inflated contracts in Major League Baseball and it's definitely something that does not get enough attention.
Dellin is a team first player and person and he wants to be a Yankee, which counts for something in my book. We need less hired mercenaries and people chasing a buck and more players that actually want to be here and that aren't afraid to show that they want to be here in the Bronx.
Kudos to you Betances, nice work and an even better gesture. This is the news we need to be hearing about today on Jackie Robinson Day! Enjoy your day Yankees family and pay it forward.