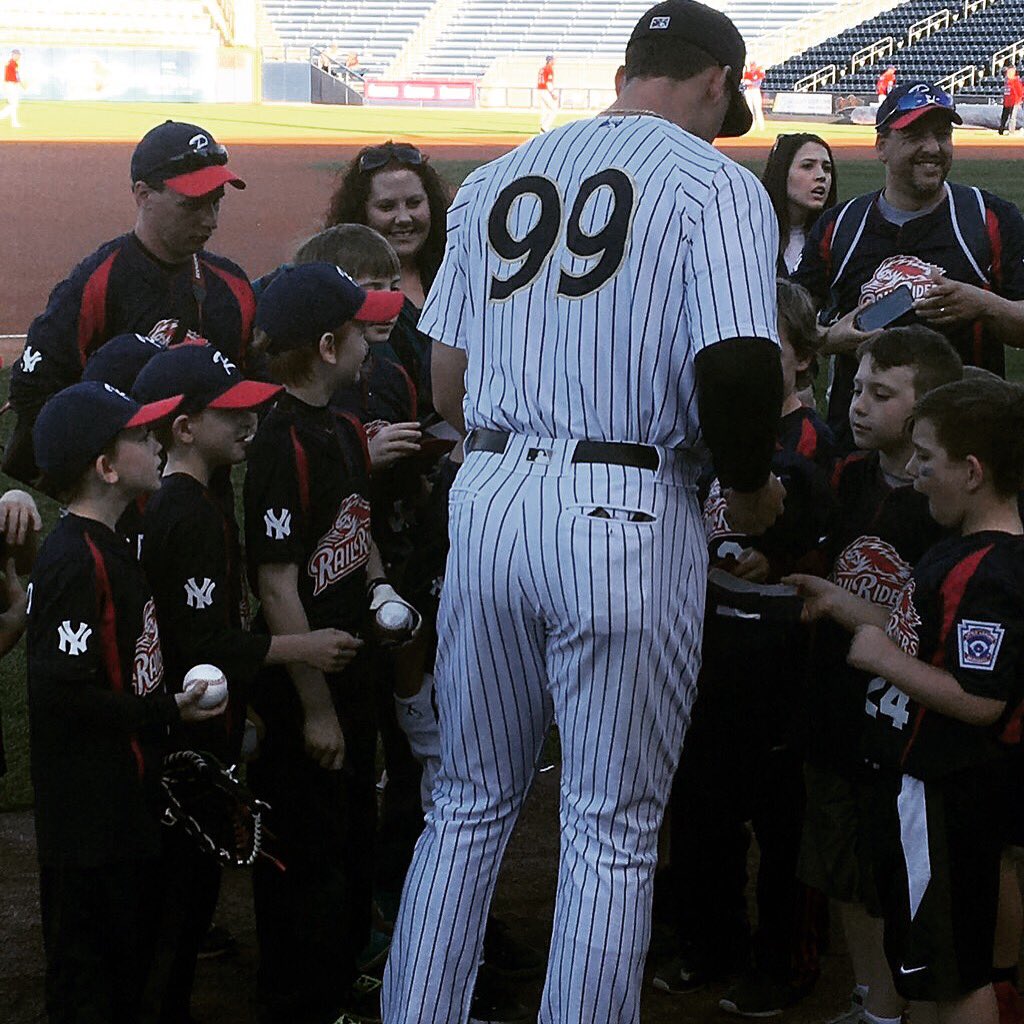 The New York Yankees have a gluttony of outfield options and prospects on their roster right now and in their minor leagues but none of them stand ahead of the class like Aaron Judge. I mean that figuratively and I mean that literally. Judge is easily the top outfield prospect and he's also probably playing center if the Yankees ever decide to put together a pick-up basketball game or team. The dude is huge and he is intimidating at the plate and has put to bed any rumors thus far that he cannot handle Triple-A pitching or the Major Leagues.
Judge has come out of the gates hitting well and hitting well even when the box scores don't always reflect it. I've read numerous reports from Donnie Collins and others that he altered his stance a little and it's showing great dividends. He is getting to balls inside a little better thus far this season and he is also laying off the breaking stuff that hampered his development a bit last season. Judge made the adjustments he needed to in order to compete at the next level and beyond and no one is happier than the New York Yankees organization.
One day, and it may be one day soon, the Judge will be unleashed on the rest of the league and we will be able to look back at posts like this and posts from others who doubted his ability in the top minor league stop before the show and laugh. Well I'll laugh because I had him making it all along.


| Year | Age | Lev | G | PA | R | H | 2B | HR | RBI | SB | BB | SO | BA | OBP | SLG | OPS |
| --- | --- | --- | --- | --- | --- | --- | --- | --- | --- | --- | --- | --- | --- | --- | --- | --- |
| 2016 | 24 | AAA | 17 | 77 | 8 | 20 | 4 | 2 | 9 | 1 | 4 | 23 | .282 | .312 | .423 | .734 |