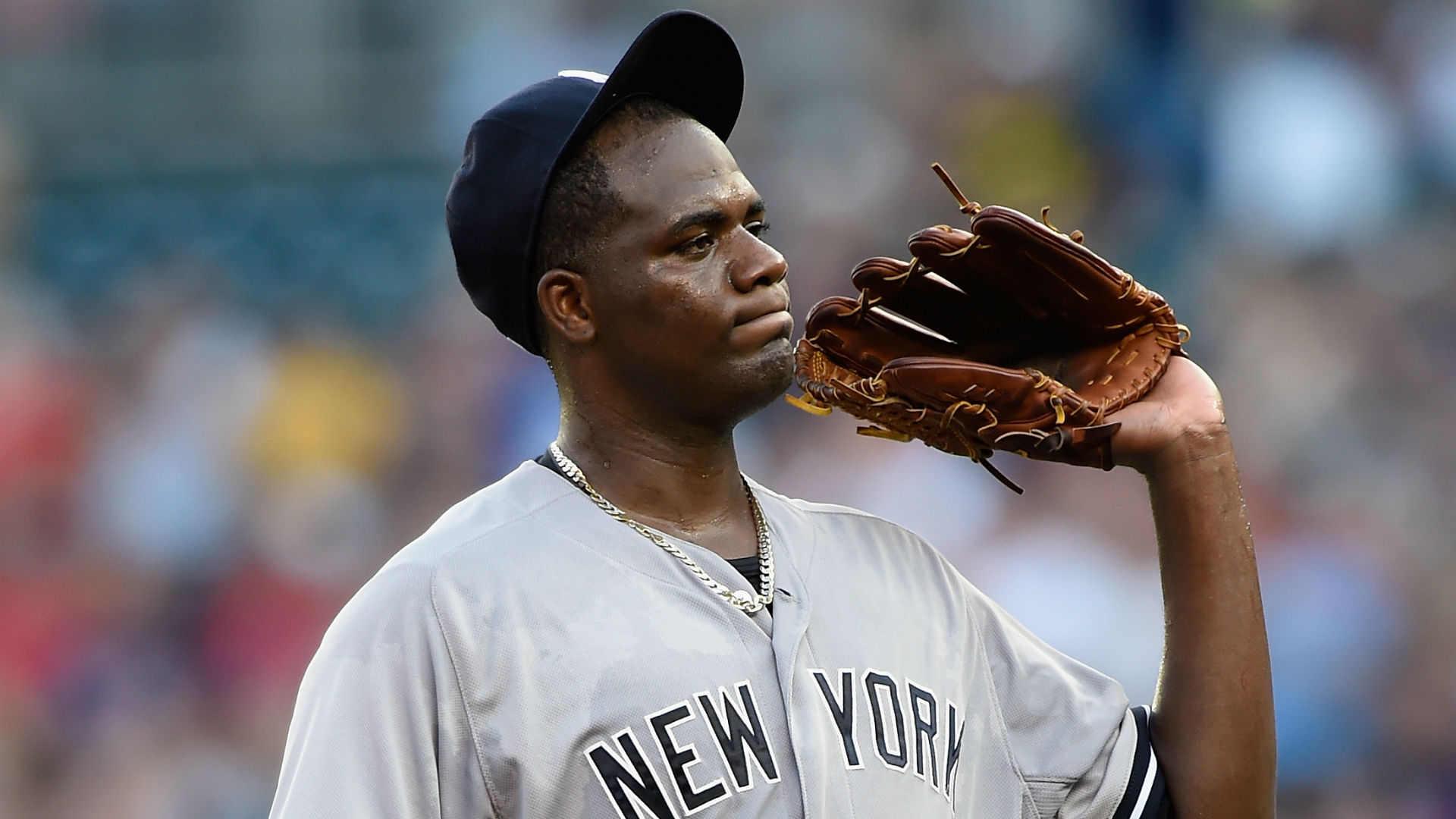 The New York Yankees have an odd way of going about things in my opinion when it comes to roster management and such. The Yankees will seemingly, and this is my opinion as a lifelong fan and as someone who watches almost every single game every single season, call up a young guy and wait on him to fail while they sign a veteran that stinks up the joint and keeps his job. Luis Severino is down and will likely stay down once he's healthy, my speculation as nothing has been confirmed, yet Michael Pineda (who has a minor league option remaining) and his almost 7.00 ERA will make his next scheduled start on Thursday against Toronto. Why?
Pineda has the worst ERA in all of Major League Baseball among qualified starters. The worst. Worse than Luis Severino and much worse than the whipping boy of the rotation heading into the season in Mr. CC Sabathia. The real answer to the question is this though, who would the Yankees call up to replace him?
Sure I realize that any of Luis Cessa, Chad Green, Brady Lail, Severino (who threw three scoreless innings in his first rehab start since a triceps injury), Layne Somsen, Anthony Swarzak or others could go out and post a 7.00 ERA or lower and technically make the Yankees better there are a few saving graces for Mr. Pineda. Pineda is actually striking out 10.0 batters per nine innings and his velocity is sitting right around where it always has been throughout his career. Pineda seems healthy he just needs to get out of his own way.
How does one get out of their own way? Trust Brian McCann and throw what he calls. Something is not right with Pineda. Usually a control freak, literally and figuratively, Pineda is walking 2.5 batters per nine this season while walking just 0.8 and 1.2 batters per nine in his previous two seasons in New York. Limiting base runners makes his 1.9 HR/9 ratio look a little better as well as that ugly 6.92 ERA.
So why won't the Yankees demote Pineda to figure it out in the minor leagues? Because they can't. They should, but they can't.