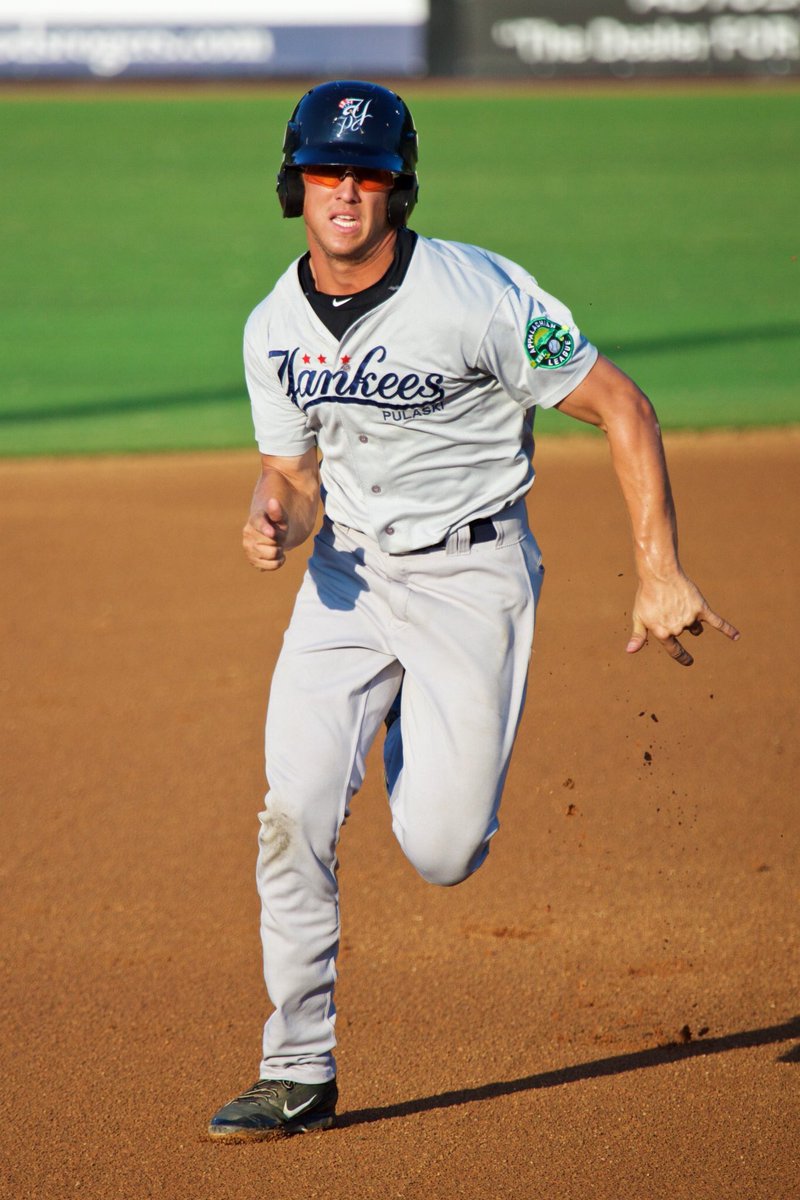 The New York Yankees have shown in the past a reluctance to call up their top prospects or be aggressive with their promotions throughout the system. We saw Jorge Mateo get suspended because of it and we've seen it countless times with Robert Refsnyder, Kyle Roller and now with Tyler Austin but who I don't think we'll see it with is the Yankees top pick from the 2016 Draft, Blake Rutherford.
Rutherford signed and was immediately placed with the GCL Yankees but he has already conquered the affiliate and was called up to Pulaski. While the Pulaski Yankees are still considered rookie ball a promotion is a promotion and it's just another affiliate and stop that Rutherford is absolutely dominating.
Is a call up coming soon? History would tell you no but these stats tell another story. Stay tuned.
| Year | Age | Tm | G | PA | R | H | 2B | HR | RBI | SB | BB | SO | BA | OBP | SLG | OPS |
| --- | --- | --- | --- | --- | --- | --- | --- | --- | --- | --- | --- | --- | --- | --- | --- | --- |
| 2016 | 19 | 2 Teams | 23 | 94 | 10 | 31 | 6 | 2 | 9 | 0 | 9 | 22 | .378 | .436 | .622 | 1.058 |
| 2016 | 19 | Pulaski | 15 | 64 | 7 | 25 | 5 | 1 | 6 | 0 | 5 | 16 | .439 | .484 | .719 | 1.204 |
| 2016 | 19 | Yankees West | 8 | 30 | 3 | 6 | 1 | 1 | 3 | 0 | 4 | 6 | .240 | .333 | .400 | .733 |