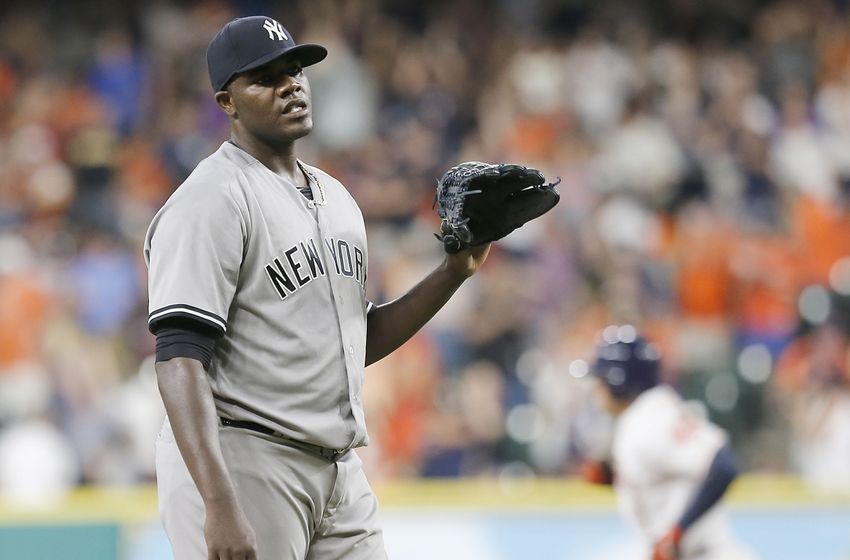 The annual Subway Series is in the books for another year and now the Bronx Bombers remain home inside Yankee Stadium to play host to the team they beat up on to close out the first half of the 2016 season, the Cleveland Indians. Despite the Yankees selling off many of their expiring contracts, key bullpen pieces and their best hitter in the lineup New York has done well in spite of the roster gutting and has continued to put out more victories than losses leaving you to wonder if the youth movement that is sure to come could provide a spark to the team overall. The Yankees will find out tonight as they welcome the American League Central's best team to town in the Indians. Michael Pineda will take the mound for New York as the Indians send Josh Tomlin to the mound to oppose him.
Pineda has actually never made a start against the Cleveland Indians in his career despite pitching his entire career for either the Yankees or the Seattle Mariners, both American League teams like the Cleveland Indians. Pineda had a rocky month of July where he gave up 15 runs in three starts but had two other starts where he allowed just one run in each of them. Which Pineda will we see tonight? I don't think even he knows at this point.
Tomlin heads into this start against the Yankees fresh off a dominating performance against the Oakland Athletics last time out. In that start Tomlin threw seven innings of two-run ball to snag a victory and improve his July record to 2-2 and his July ERA to 3.73 in five starts.
The game will be played at 7:05 pm ET inside Yankee Stadium and can be seen on the YES Network and MLB TV. This is a totally different Yankees squad than the team that took three-of-four from Cleveland to close out the first half but the team is still playing some of their best baseball they have played all season long. While Aroldis Chapman and Andrew Miller are gone Adam Warren and Tyler Clippard have stepped right in and done well while Gary Sanchez has shown the Yankees thus far why they call him EL Gary Sanchez. I feel good about this series and I don't know why. I'm an eternal optimist, sue me. Go Yankees!