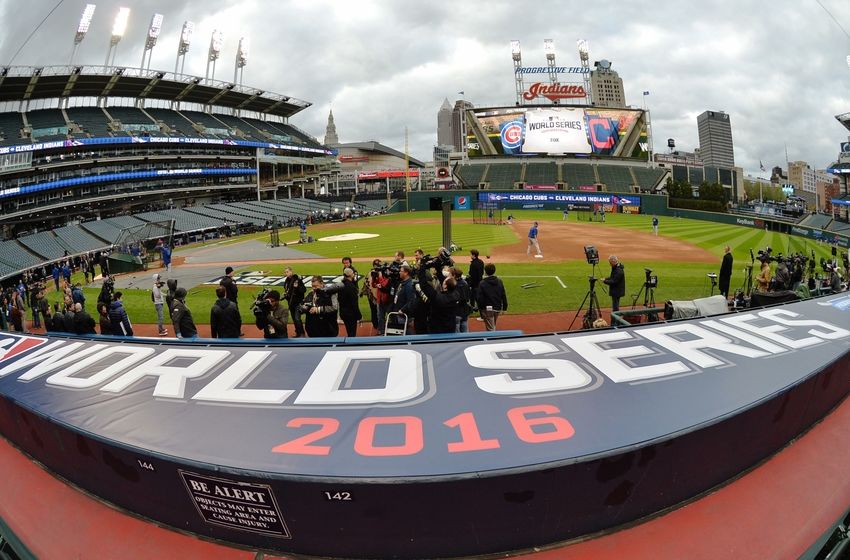 It's Game Three of the World Series already? Wow. The series began in Progressive Field in Cleveland and as the series shifts to Chicago for the next three games expect the crowds at Wrigley to be absolutely insane. The Cubbies, like the Indians, are three wins away from a World Series but this means so much more to Cubs fans I think. It means so much more to baseball too for the Cubs to win in my opinion but maybe that's just the historian in me speaking. Anyway tonight the Cubs will send their Game Three starter Kyle Hendricks to the mound to square off against Josh Tomlin of the Indians.
Tomlin has two good starts already this postseason for the Indians and will look to deliver a third tonight in Chicago. All told Tomlin has allowed just three runs in 10.2 innings pitched this October for Cleveland.
Hendricks gave the Cubs a huge Game 6 victory over the Los Angeles Dodgers last time out and will start tonight looking to somehow improve on his 1.65 ERA in 16.1 innings this October. In that NLCS start Hendricks allowed just two hits in 7.1 innings pitched in the victory.
The game will be played at 8:08 pm ET inside Wrigley Field and can be seen on FOX. Good luck to both teams.