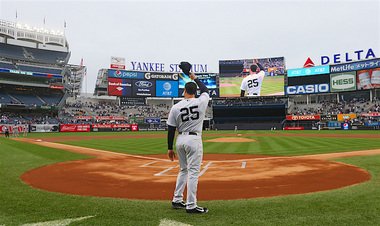 Bookmark me because here is the 2016/2017 offseason calendar for Major League Baseball:
Today:
Options decisions are made.
Monday, December 7th:
MiLB free agency begins, qualifying offers are made, the Award season begins and 60-Day DL players have to be activated. The qualifying offer is set at $17.2 million and the Yankees have five players to activate off the 60-Day DL including Nathan Eovaldi, Branden Pinder, Nick Rumbelow, Chad Green and Dustin Ackley.
The GM Meetings also begin on this day and will run through November 10th in Scottsdale.
November 8th:
Free agency officially begins and Gold Glove Awards are announced.
November 10th:
Silver Slugger Awards announced.
November 14th:
Decision day on all qualifying offers.
Also starting on the 14th and running through November 17th the major award winners will be announced.
November 18th:
Last day to protect players like Kule Higashioka, Tyler Webb and others from the Rule 5 Draft.
December 1st:
Collective bargaining agreement expires. This is a big one to watch out for.
December 5th - December 8th
2016 Winter Meetings! Also the Rule 5 Draft goes down on Thursday the 8th.
January 18th:
Hall of Fame class announced for 2017.
March 7th - March 22nd:
World Baseball Classic 2017
Spring training, arbitration numbers and hearings are currently TBA. Opening Day is April 2nd.