This may be a day or two late and a dollar or three short, story of my life, but here is the official roster for the Yankees annual Old-Timer's Game inside Yankee Stadium. The Yankees 72nd annual Old-Timer's Day will be held on June 17, inside Yankee Stadium and there will be a couple first timer's attending the game.
(*first-time Old-Timer)
Jesse Barfield
Ron Blomberg
Brian Boehringer
*Aaron Boone
Jim Bouton
Scott Bradley
Dr. Bobby Brown
Homer Bush
David Cone
Johnny Damon
Ron Davis
Bucky Dent
Al Downing
Brian Doyle
Mariano Duncan
John Flaherty
Whitey Ford
*Jason Giambi
Ron Guidry
Charlie Hayes
Arlene Howard (widow)
Helen Hunter (widow)
Reggie Jackson
*Dion James
Jay Johnstone
Scott Kamieniecki
Don Larsen
Graeme Lloyd
Hector Lopez
Jill Martin (widow)
Lee Mazzilli
Ramiro Mendoza
Gene Monahan (trainer)
Diana Munson (widow)
Kay Murcer (widow)
Jeff Nelson
Paul O'Neill
*Andy Pettitte
Lou Piniella
Willie Randolph
Bobby Richardson
Mickey Rivers
*Nick Swisher
Frank Tepedino
Marcus Thames
Roy White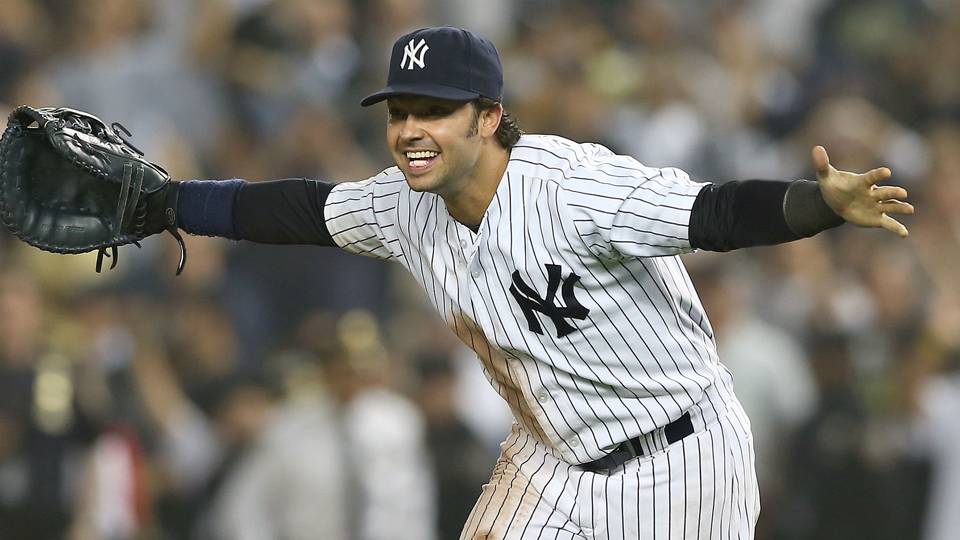 Fans are asked to be in their seats by 11:30 am ET for introductions with the game to follow. Gates open at 10:00 am ET before the Yankees play host to the Tampa Bay Rays at 2:05 pm ET. Enjoy the game, old-timer's.