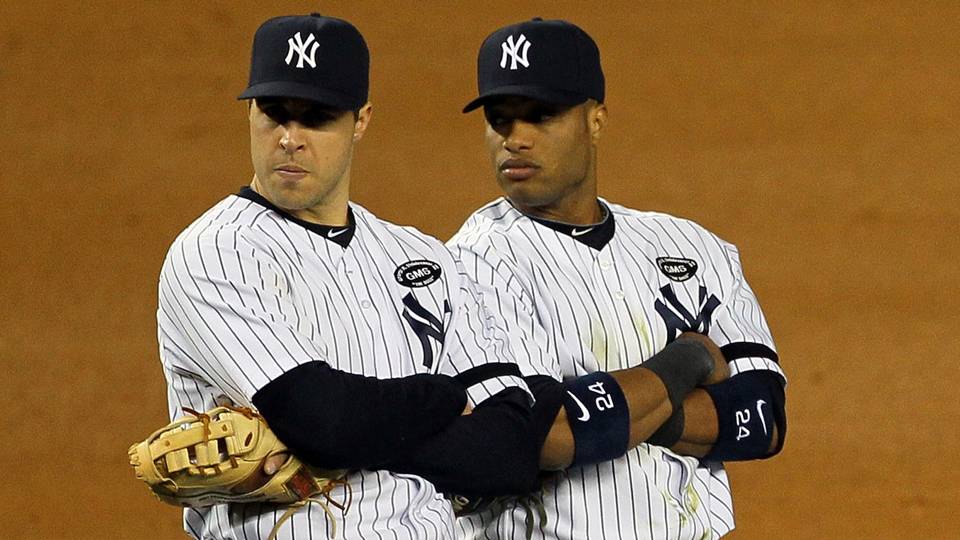 Mark Teixeira spoke to Michael Kay this week and did an interview on the Michael Kay Show on ESPN New York and, of course, the conversation about Robinson Cano and his failed steroid test came up. In year's past you would expect Mark to say all the right things, be supportive of a former teammate, etc. but that was definitely not the case this time around. Teixeira threw verbal blows at Cano during the interview and even went as far as to say that he was "not surprised" by the suspension handed down this week by Major League Baseball. Wow. You're on the Mark, Teixeira.
Teixeira was quoted as saying the following in the interview:
"Robbie Cano's assistant was on the list for Biogenesis. Of course, he had his assistant buy stuff for him. Alex Rodriguez got popped by Biogenesis and Melky (Cabrera) got popped. They're his best friends. When someone gets lumped into that group, it's because there's evidence, there's a paper trail, there's a smoke trail."
Wow. Shots fired. Teixeira was teammates with all three men when the team won their World Series Championship in 2009 and Teixeira specifically manned the right side of the infield with Cano for almost half a decade.
Teixeira continued:
"I don't really want to go too much further, but I think a lot of people are kind of saying the same thing."
There's more to this story, but Teixeira is sticking to the players code. Kudos to him for that, but here's to hoping he goes all Jose Canseco on us soon and writes a book or something. Have a great day, Mark.