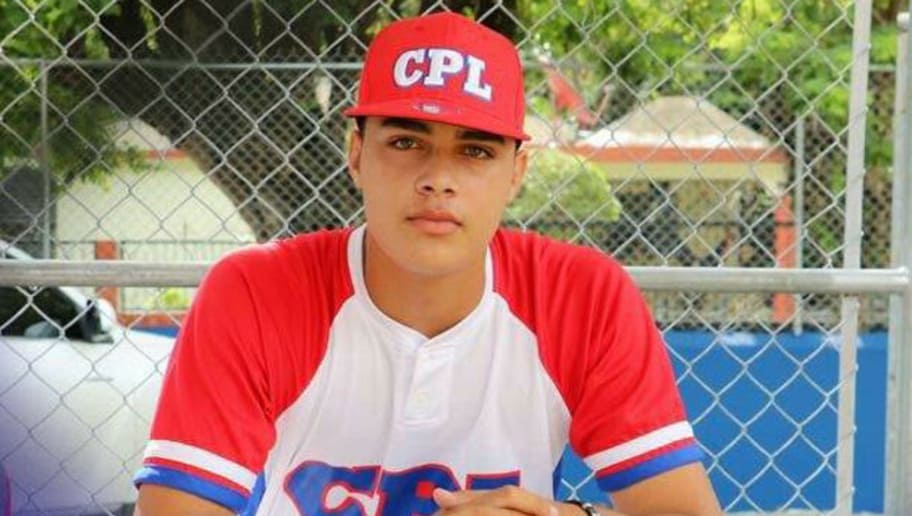 The international signing period opened up on July 2nd like it does every single season, and much like every single season the New York Yankees were linked to and have signed many of the top available international free agents on the market including the focus of today's post, Osiel Rodriguez. Rodriguez was ranked as the 5th best IFA available by Baseball America while MLB.com had Osiel ranked as the 9th best prospect in the class, either way the Yankees have potentially a great new arm to add to their farm system, so let's meet him. This is Meet a Prospect: The Osiel Rodriguez Edition.
Rodriguez is a 6'3", 205 lb. 16-year old right-handed starting pitcher out of Cuba that the New York Yankees have signed with the start of the international signing period for the 2018-2019 season. Rodriguez is a raw talent, obviously as most teenagers are, and may have to work on his "unorthodox" and "violent" delivery, but if he can harness his potential and drop his repertoire to about three or four pitches he could be an ace going forward. Currently the right-hander possesses a fastball that can touch 97 MPH, a plus slider, a curveball, changeup and splitter.
Here is what MLB.com had to say about Rodriguez:
The right-hander's fastball has been clocked at 97 mph and the pitch usually hovers in the low to mid-90s. There is some concern about a drop in velocity at times, but evaluators attribute the decrease to normal fatigue or being overworked on the showcase circuit. A strike-thrower, Rodriguez has a good mound presence and demeanor. He changes his arm slot and throws several different pitches at different angles, which has proven to be both a blessing and a curse as far as scouts are concerned.
Rodriguez has signed with the Yankees for slightly above $1 million so let's welcome him not only to the organization, but to the Yankees family as well. I look forward to seeing you grow and prosper as a minor league player with the Yankees. The Yankees just got the top pitcher in the international market guys, get excited!