A lot of people may think I am looking ahead just a bit when I begin discussing the Rule 5 Draft that will not occur until sometime in December, after the 2018 regular season, but that couldn't be the furthest thing from the case. In fact, I bet you that Brian Cashman, the Yankees general manager, also has his eye on the Rule 5 Draft when discussing potential trades for prospects at the July 31st trading deadline. The Yankees have a nice collection of prospects that will need to be protected this winter or that will be made available for anyone and their mother to select in the draft, so it might be imperative to look at trading a few of these guys now, if possible, to get something for them now rather than essentially and potentially nothing for them later.
Here is the list of players that will need to be protected after the season. Now while this is not a 100% complete list, I have hit the high notes and put down the most notable who need protection.
LHP Justus Sheffield
RHP Dillon Tate
RHP Chance Adams
RHP Cody Carroll
LHP Josh Rogers
LHP Stephen Tarpley
RHP Juan De Paula
3B/1B Dermis Garcia
C Donny Sands
INF Kyle Holder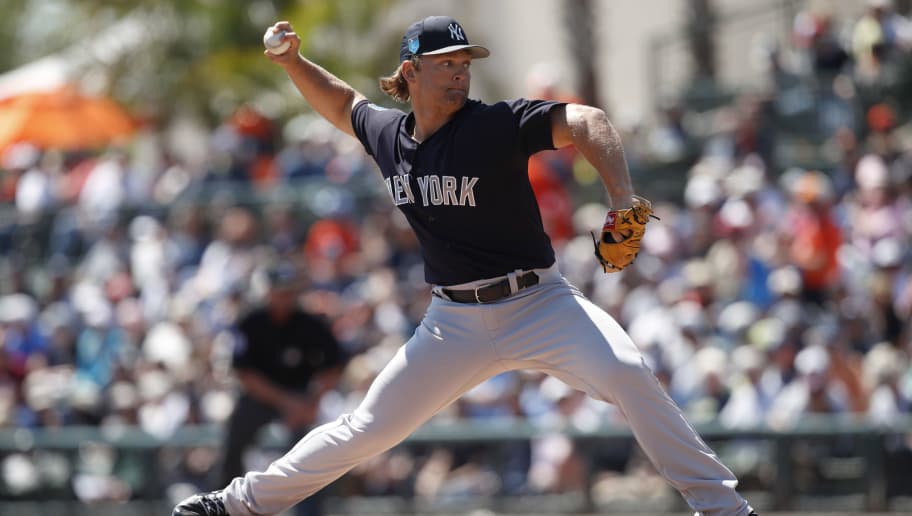 The only person on this list who is untouchable in my eyes is Justus Sheffield. No, I would not trade him for Jacob deGrom or Noah Syndergaard. No, I would not trade him for Madison Bumgarner. In fact, I am perfectly fine with adding him to the 40-man roster and calling him up on August 1st much like the Yankees did with Luis Severino back in 2015, I feel that confident in his abilities. The rest of the list is expendable and trade bait in my opinion. I don't believe that anyone would take Donny Sands or Dermis Garcia if the Rule 5 Draft were to go down today, but clearly a lot can change between now and December. I also have my doubts that anyone would take and be willing to give Dillon Tate a year on their MLB roster as well, but weirder things have happened in this game.
Adding Triple-A experienced and close to MLB ready caliber starting pitching like Josh Rogers and Chance Adams to a deal could make or break a blockbuster, while having a late inning reliever like Cody Carroll could also look useful to a team who is looking to rebuild, like the New York Mets or the San Diego Padres. Stephen Tarpley, originally acquired from the Pittsburgh Pirates in the Ivan Nova deal, and Juan De Paula, acquired in the Ben Gamel deal with the Seattle Mariners, could also be sold as potential options in the future for any team who has a couple years of rebuilding ahead of them.
Kyle Holder, while not a sexy name now, was considered Major League ready defensively when the Yankees drafted him, but he had some catching up to do offensively after fully committing himself to baseball. Holder could conceivably be a defensive replacement, pinch runner, and bench piece for a National League team today, and he could be especially attractive to a team that thinks they can wait out his development with the bat.
Now, keep in mind that none of these guys alone will net the Yankees that ace starting pitcher that everyone seems to want. Sheffield could, albeit not alone, but none of these other players could headline a blockbuster deal. If, and when, these players are traded they will be as a part of a package for a player in my opinion, so keep that in mind when tempering expectations this summer.