Man, Gary Sanchez is really stinking up the joint defensively and that worries me. It worries me for the remainder of the season and it worries me for the remainder of his tenure here in the Bronx, but it really worries me given the nature of a one-game playoff in the Wild Card round of the American League postseason. We can't leave Gary and his bat off the roster entirely, but can we really trust him as it stands today to be behind the plate during the game? Or would him being at DH be a better option for the New York Yankees? Why just focus on one player when we can just give our opinion on the entire one-game roster, so here goes.
1B: Luke Voit
2B: Gleyber Torres
SS: Didi Gregorius
3B: Miguel Andujar
LF: Andrew McCutchen
CF: Aaron Hicks
RF: Aaron Judge
DH: Giancarlo Stanton
C: Gary Sanchez
I am sorry, but you cannot take that bat and its potential out of the lineup. You can't. Even if it's on a short leash, you cannot. I don't have the gonads to do it and neither does Aaron Boone, in my opinion.
SP: JA Happ
Happ has been the Yankees most consistent starter and should take the ball for New York. This also gives the Yankees a little extra rest for Luis Severino, Masahiro Tanaka and CC Sabathia behind him, which can only help.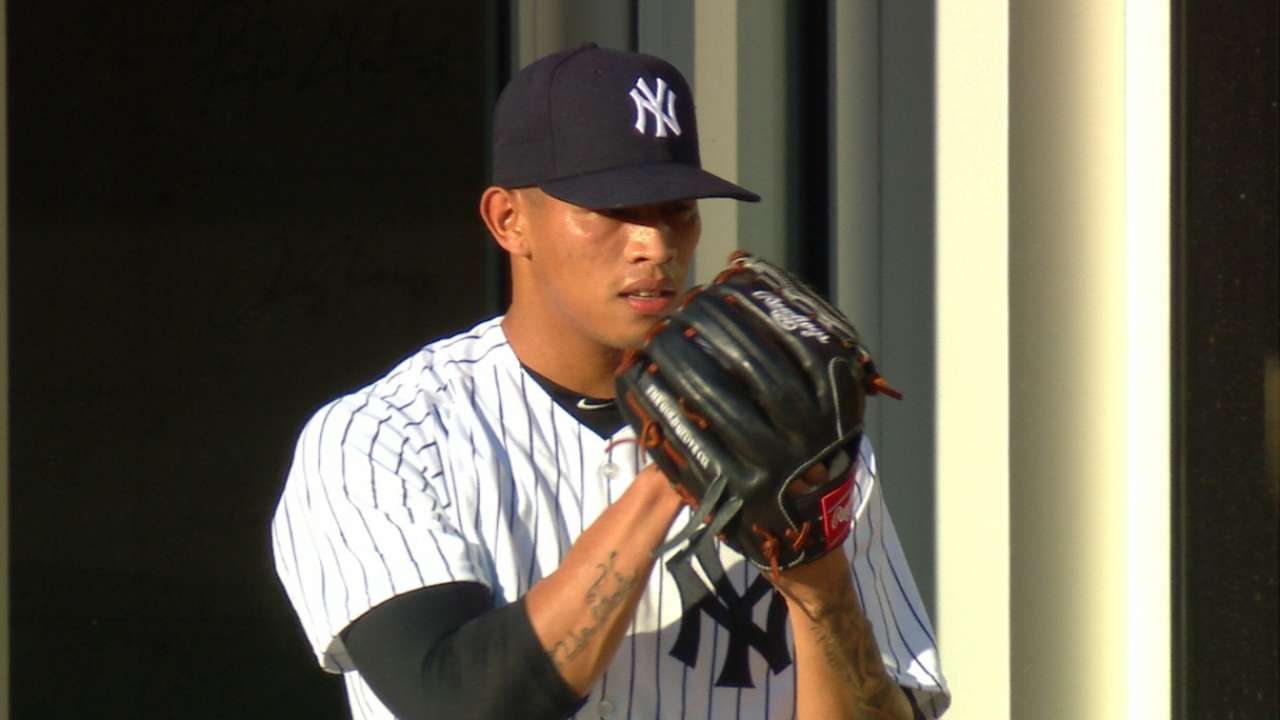 CP: Aroldis Chapman
RP: Dellin Betances
RP: Zach Britton
RP: David Robertson
RP: Jonathan Holder
RP: Chad Green
RP: Jonathan Loaisiga
RP: Sonny Gray
RP: Lance Lynn
The Yankees will need a deep bench as well with lots of versatility, and I think this bench achieves that:
C: Austin Romine
INF: Neil Walker
1B: Greg Bird
OF: Brett Gardner
UTL: Ronald Torreyes
UTL: Adeiny Hechavarria