The best relief pitcher in the American League is now awarded the Mariano Rivera Award, while the best relief pitcher in the National League is given the Trevor Hoffman Award. Who will win each prestigious award in 2019? Keep reading…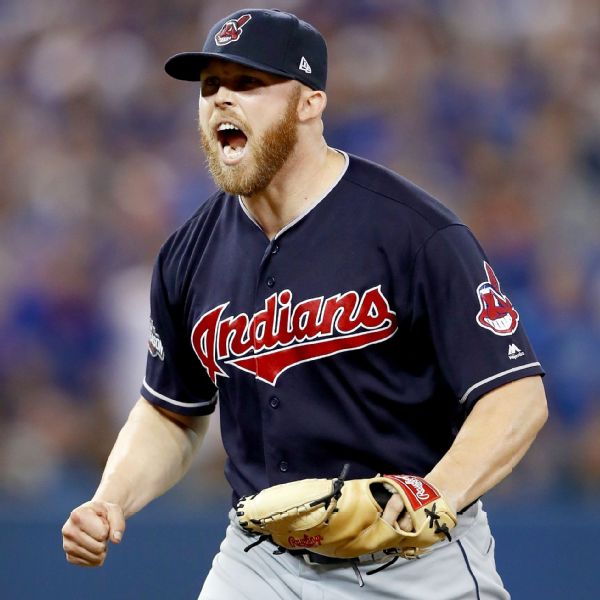 Brad Hand of the Cleveland Indians is my pick for the Mariano Rivera Award. No, I'm not picking Aroldis Chapman, but I did seriously consider it to be completely honest. I just feel like Hand pitched extremely well for Cleveland after being traded from the Padres last season and I think that will translate to a strong 2019 campaign. Hand was splitting the closing duties with Cody Allen in 2018, but Allen has since departed via free agency at the time of this writing and will leave all the save opportunities to Hand. Hand has struck out at least 100 batters in three consecutive seasons and will look to make it a four-peat here in 2019.
Jeremy Jeffress of the Milwaukee Brewers is my pick to win the Trevor Hoffman Award for the National League. I have the Brewers making it to the World Series in 2019 and that cannot be done without a strong bullpen. I know some probably expected me to pick Josh Hader, if I was going to pick a Brewers player, or Edwin Diaz of the Mets, but I just had a gut feeling with Jeffress that I simply cannot ignore.