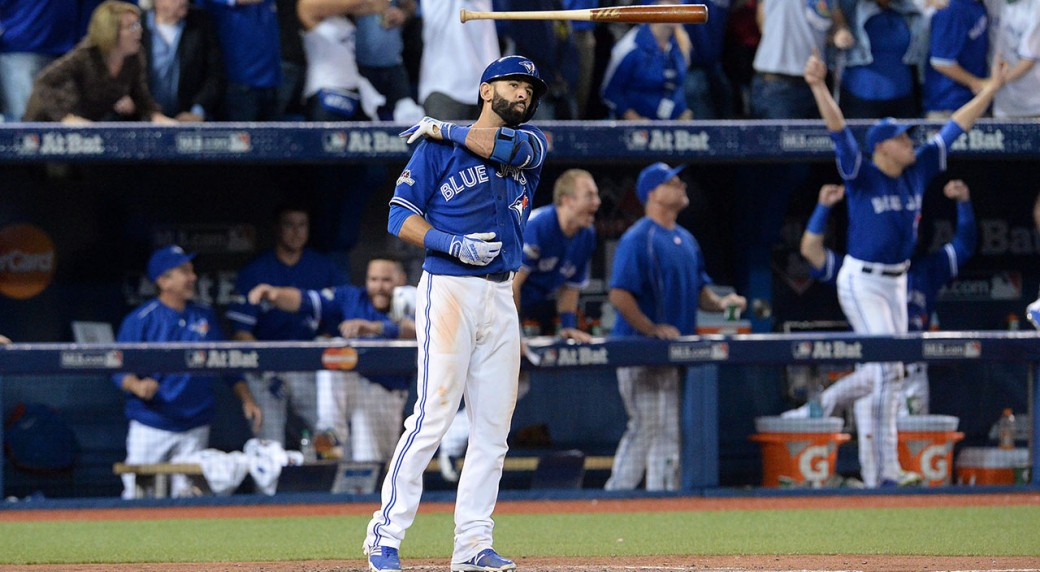 Baseball
has been one of the backbones of the American culture for around 160 years. It has evolved as has the world, but the basis of the game is still the same. The commissioner Rob Manfred is very innovative and trying to make the game quicker and appeal to younger people. When most of the outcomes of an a bat is one of the three true outcomes, of a home run, strikeout or walk there is not much action. Hitters focus on launch angle and hitting the ball as hard as possible. They don't try to get on base in order to create runs. Through this evolution of the game from the 19th century to the 21st, baseball has had at least one consistent thing, though it is a widely disputed topic. The unwritten rules of baseball and the things you absolutely can not do on a baseball field. Older baseball fans tend to have a more traditional perspective on this while the new players want to celebrate their accomplishments and show more personality. They play with a little bit of flare and this makes some veteran players and managers upset. Here is a rundown of some of the most present and disputed unwritten rules.
Never say the word no hitter or perfect game while it's happening.
This unwritten rule is more of a superstition. When a pitcher is throwing a perfect game you probably don't want to mess with them or say something that make them overthink what they are doing. Most of the time they are in sync with the catcher and absolutely dealing. In my personal experiences about a year ago I was throwing a no hitter in a High School game. I did not know I had a no hitter because I walked a couple of hitters and we made a few errors in the first inning. Of course one of my teammates noticed and told me. I told him that because he told me, the first batter in the next inning would hit a gapper. Of course the first pitch in the next inning I gave up a gapper between the center and left fielder. The pitch limit in the league was 95 and I was relatively close so I was unlikely to complete it but it still got on my nerves that he had to say that. Not saying those words is a just a baseball thing that not many people understand but it just has been around forever and makes sense. When watching a Yankees game on TV, Michael Kay and David Cone have said the word, and no Yankee pitcher has thrown a no hitter since the 90s. Is this a coincidence? Maybe.
When a team is up by a lot or down by a lot, base runners should never steal.
When a team is winning or losing by six or more runs if a base runner attempts to steal a base. When a team is up by ten runs it is seen as disrespectful if a runner attempts to steal a base. The pitcher is already struggling and the runner stealing is just messing with the other team even more. Stealing the base is not going to impact the outcome of the game most likely and is unnecessary. Older players take exception to this. They may throw at a batter and this creates an even bigger problem as mentioned below. When a team is losing badly, the runner definitely does not want to make an out stealing a base. The probability of them being out definitely outweighs the importance of the extra out. The team needs a bloop and a blast at least to get back into the game, the stolen base is not going to help. In the major leagues, stealing bases is becoming an even less part of the game. Why would a player on the Yankees like Aaron Hicks risk running into an out when you have Judge,Stanton and Sanchez hitting behind you. It just doesn't make sense to take the chance unless it is a 95% chance of being successful. This rule makes sense and should continue to be exercised.
Another unwritten rule is that you should not swing in a 3-0 count unless you for a fact know that you are going to put it 40 rows deep to straight center.
This rule makes sense. The player needs to make sure he is going to get a hit. In a 3-0 count the hitter has the greatest chance of getting on base, which is the most important part of hitting. If the pitcher throws three straight balls, the probability of him throwing a strike is probably not that good. If they groove one right down the middle, hit it 450 feet. I do hate to see times like Gary Sanchez in the 2017 ALCS. He was in a 3-0 count against Justin Verlander in the 6th inning. He got a curve ball in a 3-0 count and rolled it over to get Verlander out of the jam. The team is was down 3 runs in the 6th inning and missed out on a chance for a rally. Verlander went on the throw a complete game and the Astros won that game by five runs. The Astros won the series in 7 games. That could've been the difference in winning the World Series for the Yankees. This rule should just be using the player using common sense. Here is a link to a clip of that game
https://www.mlb.com/video/how-verlander-got-out-of-key-jam/c-1864816583?tid=6479266
Never admire a home run or show up the other team.
Here we go, we're to the one you have all been waiting for. When a baseball player hits home run, it is one of the biggest accomplishments in all of sports. Pitchers are throwing harder than ever with more movement. The skill it takes to make contact is downright amazing and to be able to hit a baseball four hundred feet with a piece of wood is incredible. The reaction time and decision making of a hitter in the majors is unlike that of any other sport. If the home run is in the playoffs or a walk off, that makes it even more dramatic. So allow players to bat flip if they just made history or did something they've been working at for their whole life. It makes the game more fun and entertaining when someone hits a moonshot and just throws their bat in the air and is excited. Luke Voits' little hop is one of the cooler things you can see in a Yankees game. Now to showing up the other team. If it is a game where there is a large gap in the score and you bat flip, that is uncalled for. If a player bat flips and the ball is caught or hits the warning track, that is also not cool. If a player watches the ball after they hit it but they are moving up the line and not obnoxiously staring down the pitcher that is fine. Younger players in the game today bring an energy that some older fans and players don't like or understand. For example when Francisco Lindor hit a home run in his
homeland of Puerto Rico in front of all his friends, family and fans, that was one of the cooler moments in baseball history. Bat flips make the crowd go crazy, make the game more dramatic and are just fun for the game. So keep on bat flipping, they are pretty awesome.
D
o not celebrate a big strikeout on the mound.
Winner takes all game, in a jam, the pitcher gets a huge strike out…… That's all I have to say about that.
Don't make the first or last out of an inning at third base.
When you have no outs, a player should not take the risk of trying to get to third. There is at least three more chances for the runner to score from second base. A single usually scores a player from second so why should a player run the risk of getting an out at third. Also, with two outs, the risk of going to third should not be taken because they can't get home from a sac fly with two outs and if they are at second base they can score from a single. This rule makes sense, a player should have common sense when advancing an extra base.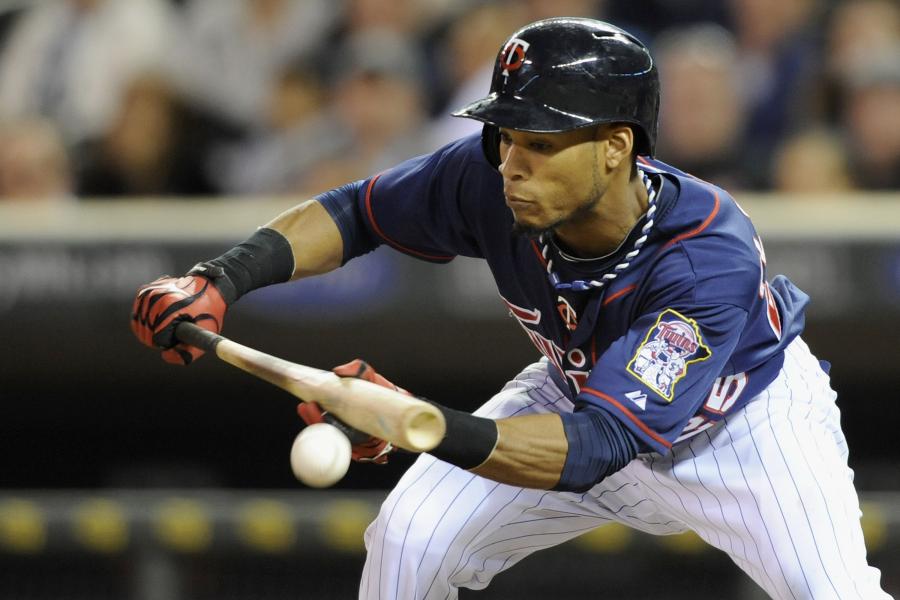 Don't bunt to break up a no hitter.
If it is the third inning and a player bunts to break up a no hitter that is fine. If it's the ninth inning, someone is getting thrown at. In my opinion a no hitter should be broken but by a solid base hit in the gap, not a little blooper or a bunt. It would be very annoying to lose a no hitter because a guy on the other team wants to be a jerk and sort of cheat to get on base. Don't get me wrong, if it is a 0-0 game and the team is trying to win by bunting, that is fine. That's trying to win the game and being competitive.
Don't show a pitcher that the hit by pitch hurt.
Just rub some dirt on it and you'll be okay. Getting hit by a fast pitch can really hurt, and pitchers throw faster now than ever. It really depends where it hits you. If it hits a very muscular part of your body like your thigh, it's probably not going to hurt that much. If it hits your elbow, wrist, back, head, ankle or where the sun doesn't shine, it will hurt a lot. This is more of a thing of the old days where men did not want to show weakness and ruin their pride. It is okay to admit that something really hurt. MLB players have virtually no time to react so, if your afraid of getting hit by a pitch don't play baseball.
Retaliating for HBPs.
When a teammate gets hit by a pitch, intentionally or unintentionally. Some if not all pitchers take it personally. They are not going to let the other team's pitcher, get away with hitting your guy. Sometimes they just throw some chin music, or back them off the plate if it was unintentional, but if it was on purpose, you have to hit him. There is a certain way to do this. The pitcher should never throw above the letters, because that's outright dangerous. These matches can go back and forth and cause a brawl sometimes. This is very entertaining but who wants their favorite player to be on the DL (injured player list, my bad)
because of a preventable injury.
Don't show up your teammates.
Teammates are friends and family. If someone drops a ball or doesn't perform well, they shouldn't be made fun of or shown up. The major lesson in baseball is respect.
Don't throw pitchers breaking balls.
All I have to say about this is have a universal DH.
Baseball is the greatest sport in the world, and should be played with character and excitement. Let the kids play. They are doing what they love and if you take away their personality the sport of baseball would lose the interest of many fans.