The Yankees award for Cy Young goes to Hiroki Kuroda!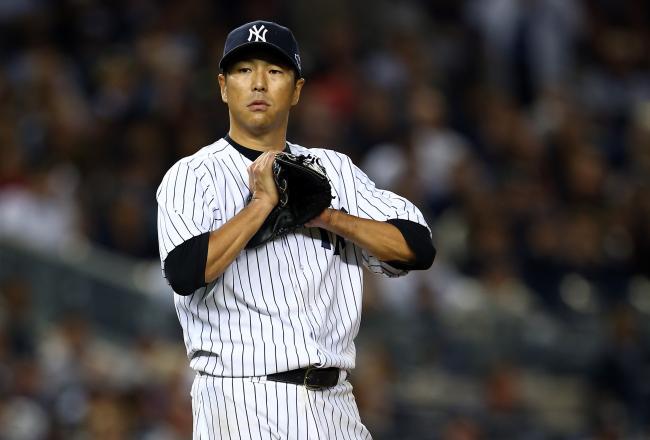 Say What?!?!? I know, I know, what was I thinking not giving our Cy Young award to CC Sabathia right? Well CC had two DL stints and a long stretch of ineffective starts and Hiroku Kuroda was the rock that we all relied on start after start all season long. He took the ball every time we needed him to no matter what kind of rest he had and left everything he had on the field. He even almost had a perfect game so let's take a closer look at the 2012 campaign for Hiroki Kuroda.
Kuroda spent his age 37 season pitching in his first year with the New York Yankees and the first year in the American League, let alone in the toughest division in baseball in the AL East. Kuroda impressed start after start, even though the numbers may not exactly showcase that, and was undoubtedly the ace of the staff this season in my eyes. With a modest 16-11 record and 3.32 ERA Kuroda went on to throw a career high 219.2 IP while striking out 167 batters, throwing 2 shut outs, and compiling a 1.165 WHIP. Kuroda threw his way to a 5.2 WAR He did not slow down in the post season either as he pitched his way to a 0-1 record with a 2.84 ERA and a 0.686 WHIP that was very much skewed by the Yankees bullpen letting him down and a blown call by the umpires in Game 3 of the ALCS against Detroit.
Kuroda was a sight for very sore eyes every 5 days in the Bronx this season and my congratulations go out to him for being the TGP Yankees 2012 Cy Young Award Winner!