The Yankees have kicked off Helping Others Preserve & Excel Week, or more commonly known as HOPE Week, today by celebrating with the Rockaway Special Athletes.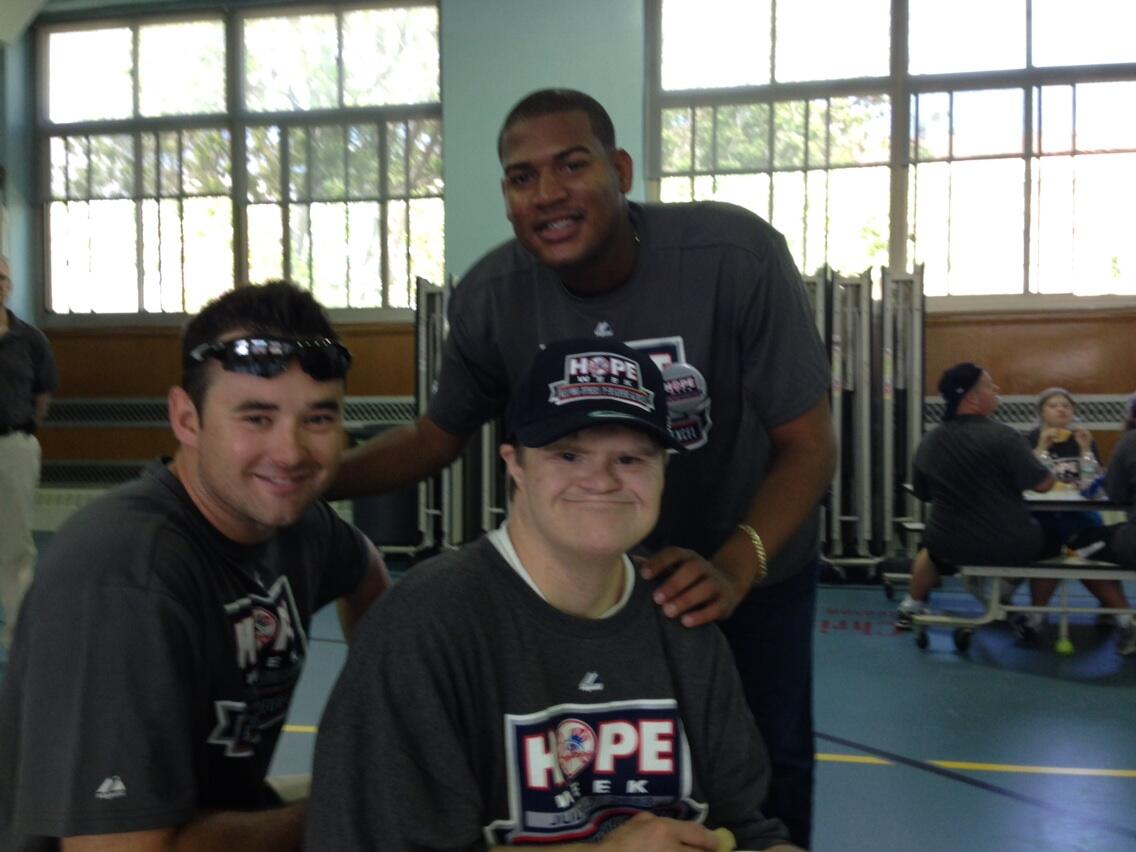 Ivan Nova, Zoilo Almonte, Preston Claiborne, Adam Warren, David Adams, and Alberto Gonzalez to name a few surprised the team today at St. Rose of Lima School in Rockaway Beach. The Yankees and the RSA athletes played kickball, wiffle ball, and basketball in the schools gym. If that was not enough all of the members of RSA are invited to Yankees Stadium tonight to watch the Yankees take on the Kansas City Royals. The athletes will watch batting practice and be part of an on the field ceremony before the game.
I'll concede to Chad Jennings of Lohud for the story of the Rockaway Special Athletes
by clicking the link provided because he did a great write up, as usual, and I refuse to paraphrase it.