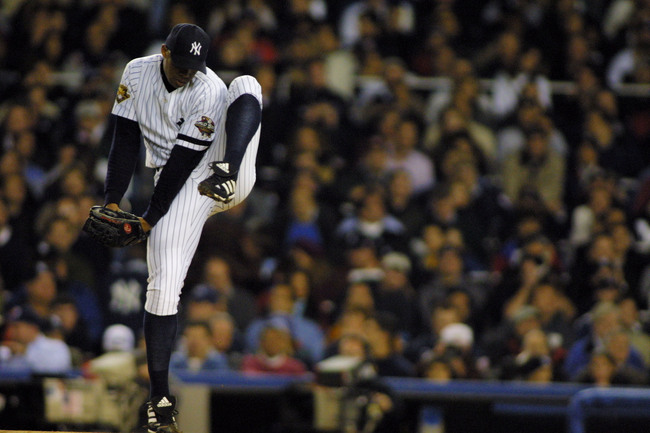 On this day in 2000 El Duque Orlando Hernandez would lose his first postseason game of his career as the New York Mets beat the New York Yankees in the 2000 Subway World Series. John Franco would get the save and end the Yankees 14 game winning streak in World Series games. Benny Agbayani would get the game winning hit in the 8th inning for the Metropolitans.
Slow day in New York Yankees history today. We also had a couple other guys tie records on this day including Pablo Sandoval hitting three home runs in a World Series game in 2012 tying Babe Ruth and Reggie Jackson as the only the third player to do so.
Also, as much as this pains me to write, on this day in 2011 Mike Napoli, a member of the Texas Rangers then, became only the second player in World Series history to have four multi RBI games in a single World Series. What was amazing is that Napoli was the Rangers 8th place hitter. Mickey Mantle also accomplished the feat in the 1960 World Series.