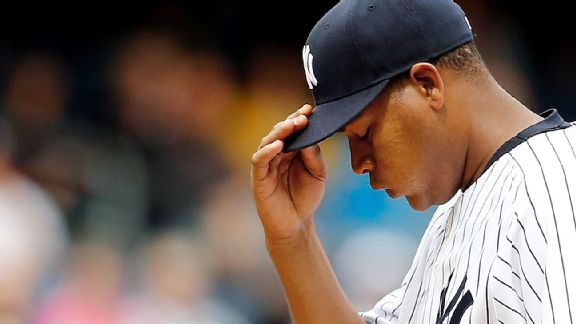 The New York Yankees and the Boston Red Sox will complete their four game series this weekend at Yankee Stadium tonight on ESPN's Sunday Night Baseball. The Yankees will send Ivan Nova to the mound to face off with Felix Doubront for the Red Sox at 8:05 pm ET. You can also see the game on your computer on MLB TV or you can listen on the radio with WFAN.
Join the conversation on twitter by following @GreedyStripes where we try to live tweet every single game or you can also drop us a line in our ever growing comments section of the site. We urge you to join our Mega Prediction Game where we wager points on whether the Yankees will win or lose every single game. Don't forget that you can get your Yankees tickets right here on the blog for this game and every Yankees game without even leaving The Greedy Pinstripes.
Enjoy the game everyone and enjoy the rest of your night.