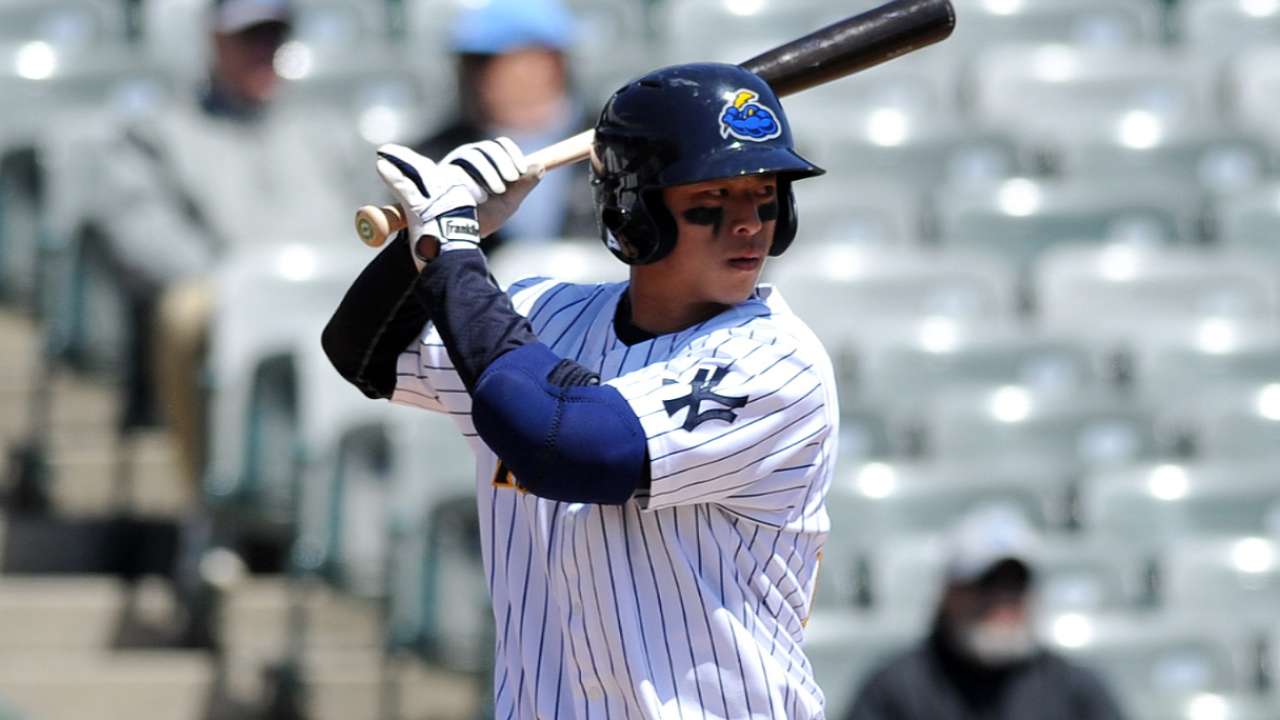 MLB.com is at it again releasing their Top 10 lists per position after covering right handed pitching and first baseman. This week's showcase will cover second baseman and the Yankees have one player that made the list in Robert Refsnyder.
CLICK here
to see the entire Top 10 list but as an excerpt I will post the Refsnyder write up here.
7. Rob Refsnyder, Yankees:
Named the Most Outstanding Player at the 2012 College World Series, Refsnyder made a smooth transition to the professional ranks and adeptly handled a change in positions, moving from the outfield to second base. After reaching Triple-A last year, he's expected to make his big league debut sometime this season.