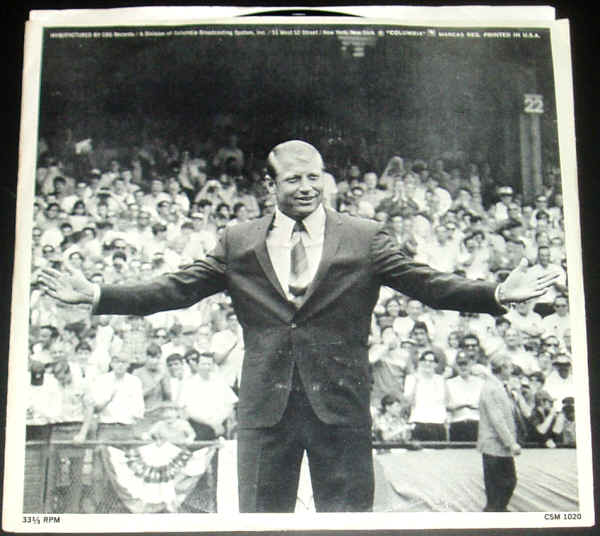 On this day in 1969 the Yankees held Mickey Mantle Day at Yankee Stadium and retired the #7 uniform number in front of a crowd of 60,096. This would mark the first sellout for the Yankees at Yankee Stadium since the 1964 World Series. Mantle also received a plaque for Monument Park that Joe DiMaggio hung in center field right before Mantle reciprocates the gesture to the Yankee Clipper.
On this day in 1939 the New York Yankees really earned the Bronx Bomber nickname as they set a franchise record for home runs in a single game with eight against the Athletics. The mark the Yankees set will not be tied for 68 years as the Yankees beat the A's 22-3 on this day.
On this day in 1934 the Reds become the first team to travel in an airplane when the Cincinnati General Manager Larry MacPhail flew 19 of his players to Chicago to play the Chicago Cubs. In 1946 the New York Yankees will become the first team to fly on a regular basis using the "Yankee Mainliner" for team travel.
On this day in 1927 the New York Yankees Tony Lazzeri becomes the first Bronx Bomber to hit three home runs in one game. The last home run came in the ninth inning and tied what was a five run deficit for the Yankees at the hands of the White Sox. The Yankees would beat Chicago 12-11 in 11 innings.