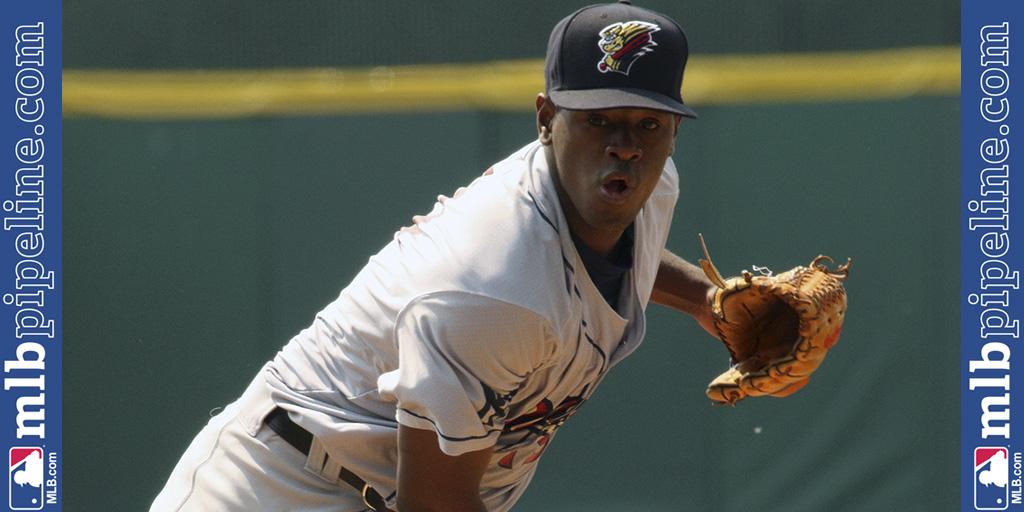 Ever since the old Core Four stopped winning World Series and all rode off into the sunset that we call retirement the New York Yankees and their fans have been searching for the next Core Four to lead the team. Many believe the Yankees have that core already in place now with the promotions of Luis Severino and Aaron Judge to Triple-A while players like Jacob Lindgren, Mason Williams, Ramon Flores, Danny Burawa, Branden Pinder and others are all making their major league debuts and sniffing around the major leagues. While the Yankees may or may not have a new core right here on the farm right now remains to be seen but whether they do or not it's time now to start tempering our expectations for that new Core Four.
While Severino could come up and be the ace that Phil Hughes was supposed to be and that Andy Pettitte was for much of the dynasty but he could just as easily be a relief pitcher or a bust. Keith Law thinks Severino's small frame will force him into the bullpen at some point in his career and he very well could be right. There are a lot more Severino types in the rotation then there were successful Johan Santana's or Pedro Martinez's.
With Judge being called up to Triple-A he could be the next middle of the order hitter for the Yankees that plays good defense and leads the charge, much like Jorge Posada. Or he could be too big to stick in the outfield and be stuck being a DH and defensive liability in the outfielder while never truly hitting for a high average in the major leagues. Sure he'll always have the power but that means nothing when you're hitting .150, unless you're Stephen Drew.
With Lindgren's call up to the Major Leagues and subsequent demotion and injury Yankees fans caught a quick glimpse into the future and possibly got a look at the team's future closer, like Mariano Rivera. He could go on to dominate MLB hitters like he did college hitters and MiLB hitters or he could be the home run prone 90 MPH fastball throwing guy that flamed out early and often in his career.
I am not trying to be the Debbie-Downer here I am merely trying to temper some of the expectations that are coming along with this group of prospects. The Core Four and a group of minor league players that have this much success in their careers come once in a lifetime and I feel like we've already had this group in our lifetime. Not to say these men won't be great but I think it'd also be a fool's bet to think they bring four or five World Series Championships to the Bronx either. The era of the super teams is over and there is too much parity in Major League Baseball these days and that alone will keep the Yankees from having another Core Four any time soon.