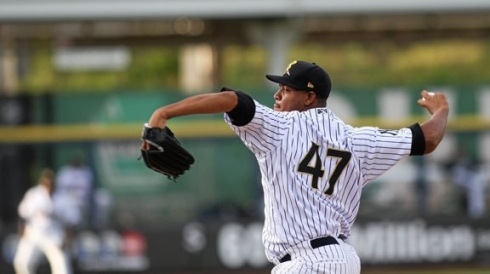 The New York Yankees had another day full of roster shuffling today as the team announced three new pitchers heading to the team including Tommy John surgery victim Ivan Nova. Nova will be activated in time for Wednesday afternoon's start against Cole Hamels and the Philadelphia Phillies marking his first professional start since his Tommy John surgery.
For now New York will go ahead with the six-man rotation including Nova.
The team also announced the call ups of RHP Diego Moreno and RHP Nick Rumbelow while Sergio Santos has been transferred to the 60 day DL. LHP Jose DePaula and RHP Danny Burawa have been optioned to Triple-A Scranton Wilkes-Barre with the RailRiders.