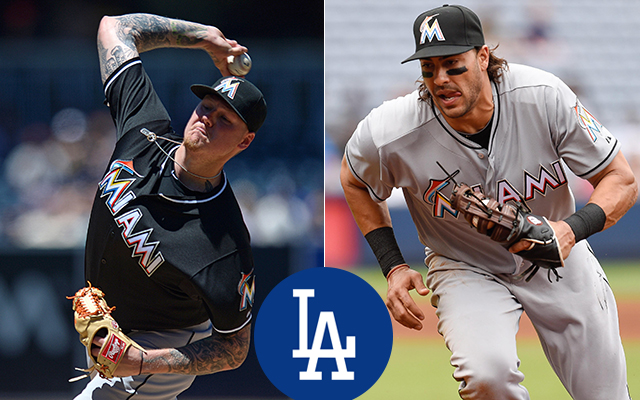 The July 31st trading deadline is now just two days away, less than two days technically, and the rumors are flying around like crazy. Let's get caught back up:
Mat Latos has been traded to the Los Angeles Dodgers, or he hasn't depending on what you read and where you're reading it. The initial deal had Mat Latos and Michel Morse leaving Miami for Los Angeles in exchange for prospects. The deal may fall through though due to medical concerns over an unnamed player.
The Tigers are ready to hit CTRL+ALT+DEL and reset. David Price and Yoenis Cespedes are officially on the market.
The Reds are officially fielding offers for Aroldis Chapman.
The Yankees and Padres talked about a trade bringin Criag Kimbrel and all $28 million of his salary to the Bronx for Jorge Mateo but the Yankees rejected the deal.
Cole Hamels will not be traded today but it could come tomorrow or Friday.
The Phillies are scouting Ivan Nova like the Reds did before rejecting a deal bringing Johnny Cueto to New York and shipping Nova to Cincinnati. He could be in play for Cole Hamels as well.