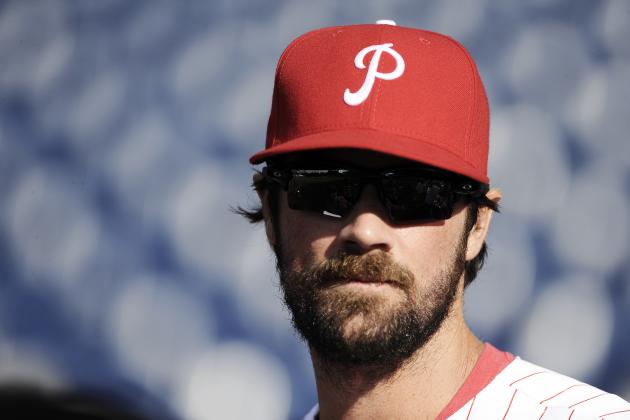 The July 31st trade deadline comes to an end this Friday at 4:00 pm ET and the Hot Stove is currently on fire right now. Let's get caught up...
The New York Mets acquired Tyler Clippard and cash, around $1 million, for a pitcher that has never seen above High-A Advanced ball in the minor leagues. Why isn't he wearing Yankees pinstripes right now?
The Yankees talked to the Phillies about Cole Hamels but are still unwilling to give up Luis Severino or Aaron Judge while Ruben Amaro Jr. wants at least one of the two top prospects in the Yankees system for Hamels. The Los Angeles Dodgers and the Texas Rangers seem like the most likely landing spots for Hamels.
New York discussed a deal with the Cincinnati Reds that would have sent Ivan Nova to the Reds and Johnny Cueto to the Yankees but obviously no deal was struck before Cueto went to the Kansas City Royals. He will make his Royals debut on Friday.
The Los Angeles Angels of Anaheim acquired outfielder Shane Victorino from the Boston Red Sox for infielder Josh Rutledge.
The Chicago Cubs released Edwin Jackson which means over/under two days before Jackson is the new Esmil Rogers in the Yankees bullpen.
The Yankees continue to show varying degrees of interest in Ben Zobrist, Joaquin Benoit, Craig Kimbrel, Mat Latos, Aroldis Chapman and Ben Zobrist. David Price too if the Detroit Tigers decide to make him available.