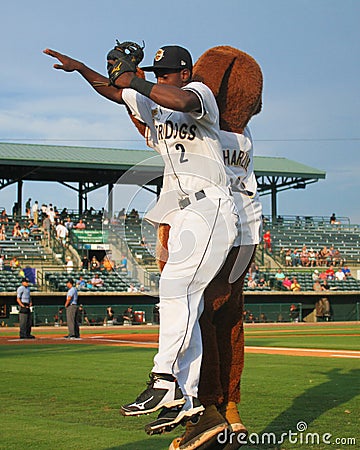 In last week's post we learned that Jorge Mateo was called up from Low-A Charleston to the High-A Tampa Yankees at just 20 years old and Mateo has started right where he left off with the Riverdogs. Mateo is still hitting the ball at an improved and impressive clip while taking pitches, working walks and getting on base in order to pad his stolen base totals. It seems unlikely that Mateo could close the gap to 100 stolen bases in a single season with minor league seasons ending in three or four weeks but I am not willing to put my money against him that much is for certain.
To think, Mateo was almost reportedly packaged in a deal along with other minor league players for Craig Kimbrel and the atrocious contract of Jedd Gyorko. While the Yankees improve in the interim that trade would have had all the makings of a disaster in the long term, especially if Didi Gregorius ends up not being the shortstop of the future after all.
Mateo leads an impressive crop of shortstops for the Yankees that includes Abi Avelino, Kyle Holder and Tyler Wade but none of them have put up the sheer numbers that Mateo has this season.


| Year | Lev | G | PA | R | H | 2B | HR | RBI | SB | BB | SO | BA | OBP | SLG | OPS |
| --- | --- | --- | --- | --- | --- | --- | --- | --- | --- | --- | --- | --- | --- | --- | --- |
| 2015 | A-A+ | 104 | 444 | 57 | 113 | 21 | 2 | 36 | 76 | 38 | 88 | .284 | .350 | .402 | .752 |
| 2015 | A | 96 | 409 | 51 | 98 | 18 | 2 | 33 | 71 | 36 | 80 | .268 | .338 | .378 | .716 |
| 2015 | A+ | 8 | 35 | 6 | 15 | 3 | 0 | 3 | 5 | 2 | 8 | .455 | .486 | .667 | 1.152 |