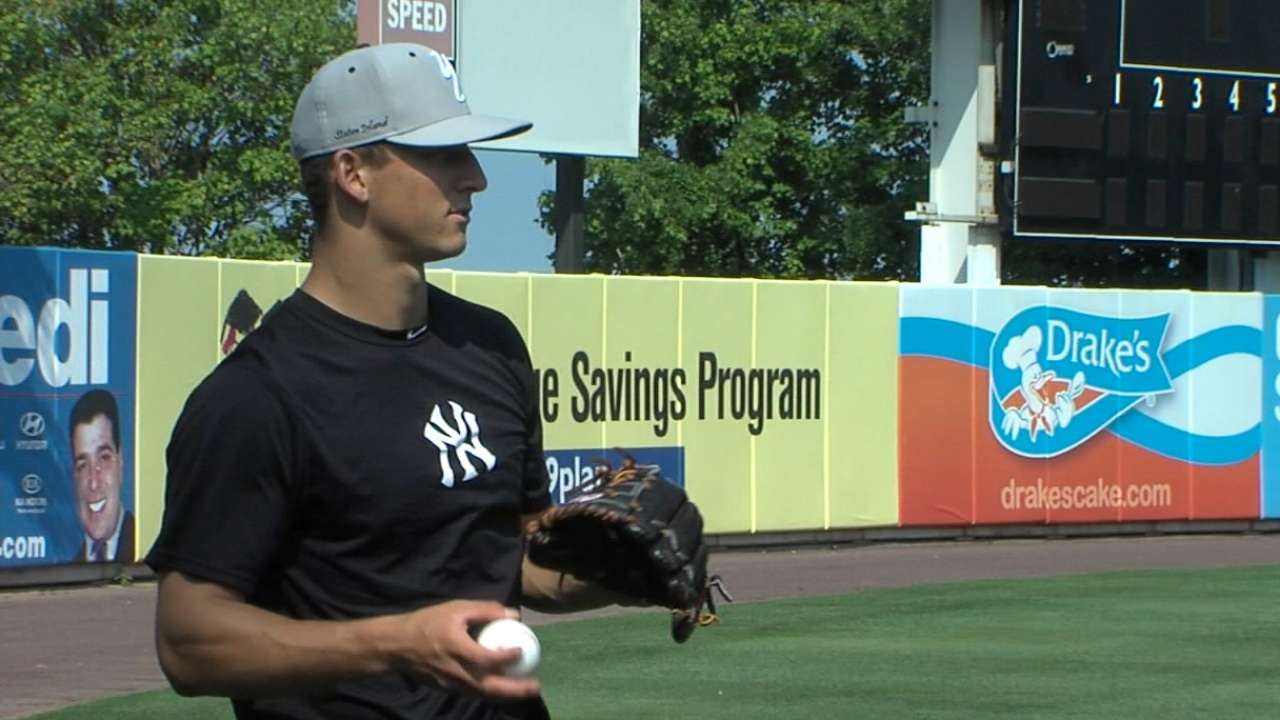 The New York Yankees, as it stands right now, will head into the 2016 MLB season with more questions than answers as far as their pitching goes. The bullpen was an absolute strength in 2015 but the trades of trusted relievers Adam Warren and Justin Wilson has left the bullpen depleted of trusted pitchers at Joe Girardi's disposal. The starting rotation may also be held on by a rubber band with the elbow of Masahiro Tanaka, the shoulder of Michael Pineda, the elbow of Nathan Eovaldi and Ivan Nova and the knee of CC Sabathia. For this reason alone the Yankees are adding as much depth as possible to the minor leagues, none more notable than the minor league deal for Vinnie Pestano, in hopes of being prepared for such an injury or blow to the rotation.
The easiest way to add some depth and options for the Yankees GM Brian Cashman is to build from within and bring up prospects from their farm system. With this in mind I wanted to go over the Top 10 starting pitching prospects in the Yankees system in my opinion. Here is my list, what's yours? Leave it below in the comments section.
1. James Kaprielian
2. Domingo Acevedo
3. Ian Clarkin
4. Bryan Mitchell
5. Brady Lail
6. Drew Finley
7. Jonathan Holder
8. Domingo German
9. Austin DeCarr
10. Jeff Degano
The only pitchers I can see being true MLB options in 2016 are Bryan Mitchell and maybe (MAYBE but unlikely) James Kaprielian. I know I rate Mitchell higher than most, or everyone to be honest, but I truly like his stuff. He just needs to learn how to harness it and the more he gets to work with coaches and specifically Larry Rothschild the better I think he will do. The Yankees have a ton of top level talent down in the minor leagues so the future is good, the present though I still worry about. Thank goodness for Luis Severino!