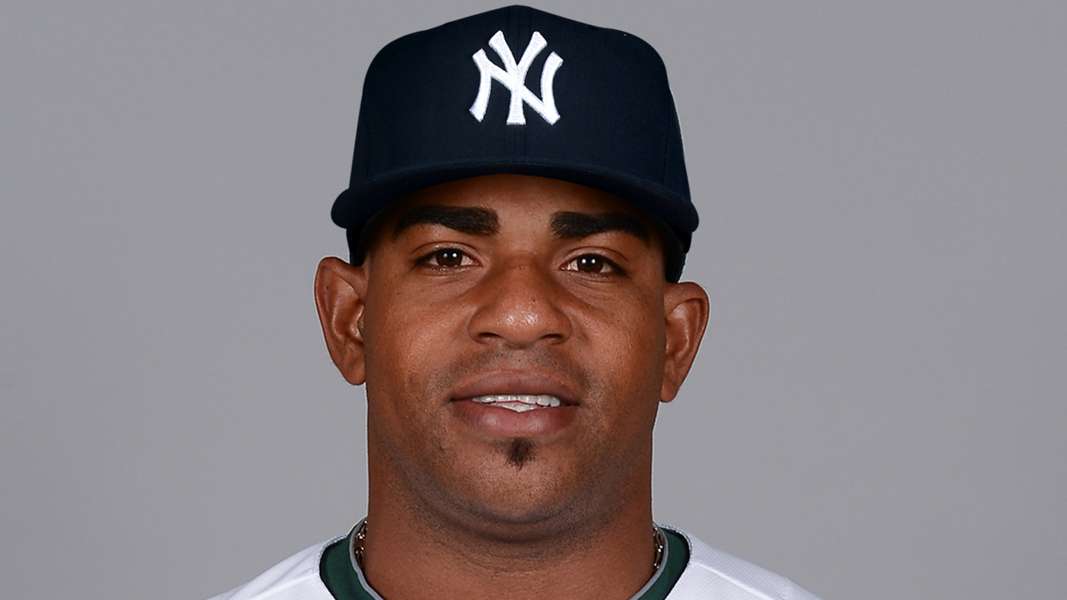 The New York Yankees are in a bit of a unique situation this offseason. The team has needs, every team does, but the team lacks a true position where they can upgrade the offense and team easily. There are at least seven players vying for the starting rotation and another 10+ vying for the final bullpen slots on the team. The offense is seemingly full and will see breakout rookies like Greg Bird and Robert Refsnyder starting the season in Triple-A while there's little to no room to improve the defense without a chain reaction of trades. I have said many times this offseason that the team should be at least willing to discuss a potential trade of an outfielder to make room for Justin Upton with little traction coming from my blog posts, if not Upton then who else would make sense for the Yankees this offseason?
If not Upton then what Yoenis Cespedes? This is the obvious answer if the Yankees are looking for some right-handed pop in the lineup and another outfielder that can play in all three outfield positions. Cespedes, unlike Upton, would not require the forfeit of a first round draft pick though as he was not linked to a qualifying offer this offseason. The list of teams said to be interested in Cespedes is dwindling, especially after San Francisco signed Denard Span to a three-year deal, so you have to wonder if the one or two year pillow contract we discussed for Upton earlier last week would apply to Cespedes as well and whether he would take it or not. All signs point to no since teams like the Chicago White Sox and others have been willing to give Cespedes a three-year deal but you would have to think the window to win in New York is better than that of Chicago.
If the Yankees want to go back to #TooManyDamnHrs they could always shock the baseball world and go after Chris Davis as well. Davis, although better suited as a DH at this point in his career, has played at first base, third base and the outfield although none were considered to be adequate attempts defensively. You don't acquire a player like Davis for his defense or his batting average though you acquire him for his 50+ home run power, which may translate to 60 home run power inside Yankee Stadium, and the Yankees may decide his bat is worth finding at bats for. New York would presumably have to beat Baltimore's $154 million offer they have left on the table for Davis though which may be the biggest obstacle.
The final piece could bring a pitcher back to New York and that pitcher could be Wei-Yin Chen. I would hate to lose the draft pick for a pitcher that's not an ace but Chen has a proven track record not only in the American League but in the AL East, which counts for more than people realize I think. Chen is just 30-years old and has a career 3.72 ERA pitching in the East while throwing in at least 185 innings in three of his first four seasons. Chen, like former teammate Davis, won't come cheap making him unlikely to ever don pinstripes under this current regime but he's the only pitcher out there that may be actually worth the risk and worth the reward.