This is a picture of the average attended game at Yankee Stadium. This is not a picture of the Jorge Posada or Bernie Williams Day's or anything like that and it's not a picture of Yankee Stadium in the postseason against the Houston Astros. This is what the stadium looks like the other 75 or so games a year when it was convenient to print your own tickets at home and show up to a game at a reasonable price during a weekday or on the weekend.
Here is what I predict the stadium will look like after the fans were "protected" by the organization when print-at-home tickets were banned. The average fan can't sit with the elite and the fan who decides on a Tuesday morning that he got off work unexpectedly and wants to head to the Yankees game can't because he doesn't have a ticket in hand or is one of the 19 people left in the world without a smartphone.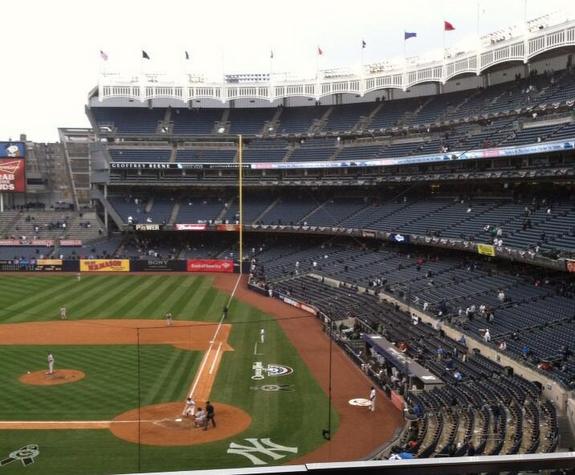 For whatever reason though Michael Kay will still announce that 40,000 or so fans showed up to that particular game. Funny how that continues to happen. Attendance will be down, way down, and Hal Steinbrenner will have his excuse not to spend… again.