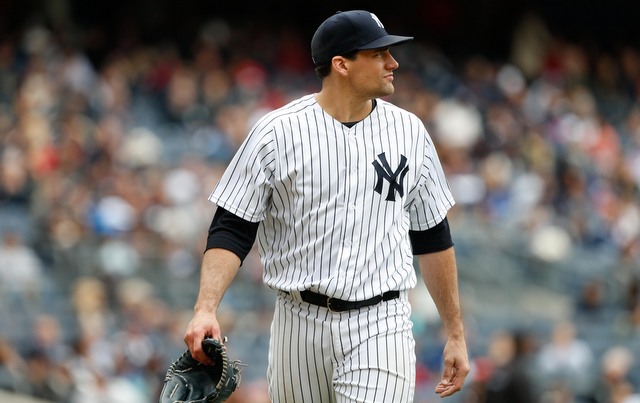 The New York Yankees have faced off head-to-head with the Kansas City Royals three times already this week so what's another. It seems like for whatever reason despite the Royals dominance in the standings and utter dominance in the postseason the past two or three seasons it always seems like the Yankees have their number during the regular season. That may be an entirely different story if these two teams were to meet in the postseason but her, one step at a time. That next step and the final step this series is tonight in the finale with yet another great pitching matchup to entertain us. Taking the mound for the Yankees will be Nathan Eovaldi while a former Yankee opposes him for the Royals in Ian Kennedy.
Eovaldi went into his last start with a huge burden on his shoulders. The Yankees bullpen was taxed and Joe Girardi needed all the innings he could get and Eovaldi gave him just that hurling eight innings of two-run ball in a victory over the Boston Red Sox.
Kennedy, the former Yankees player, gets the start tonight after shutting down a tough Cleveland Indians offense in his last start. In the start Kennedy pitched seven innings while allowing just four hits with six strikeouts in a victory for Kansas City.

The game will be played at 7:05 pm ET inside of Yankee Stadium and can be seen on the YES Network, MLB Network and MLB TV. I don't have to tell you how huge a win would be tonight for the Yankees to finish this series before the Chicago White Sox come to town. Hopefully I don't have to tell the Yankees that either. Go Yankees!