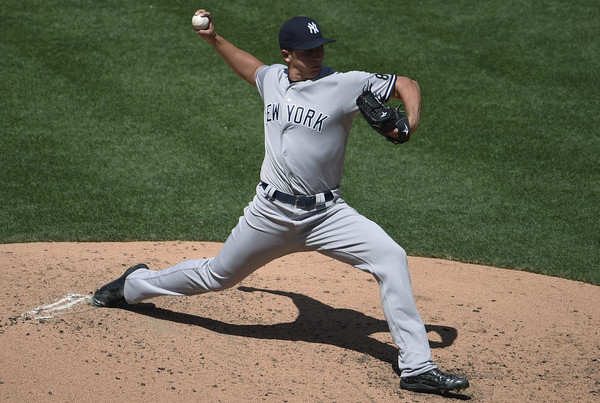 Yankees fans, in all seriousness despite the little bit of fun I had earlier today I fully intend on watching all three games this weekend. It's my team and I can't not watch, you know? So tonight the New York Yankees face off with the Cleveland Indians in the second of their four game set this weekend inside Progressive Field with a tough matchup for New York. The Yankees will send rookie Chad Green to the mound tonight to make his third start of his young MLB career and opposing him will be the Indians ace and former Cy Young Award winner Corey Kluber.
Green will be making his third MLB start tonight and his first against an American League opponent when he faces off with the Cleveland Indians. In his last start Green held the San Diego Padres to just one run and three hits in six innings in a victory. Green did not walk a batter and struck out eight forcing the Yankees to move Nathan Eovaldi to the bullpen.
Kluber struggled in his last start against the Toronto Blue Jays allowing five runs and seven hits in just 3.1 innings pitched, the first stinker in a while for the Indians ace. In his previous five starts before his last Kluber had allowed just two runs or fewer in four of his last five starts. Maybe the Yankees watched that tape and figured something out.
The game will be played at 7:10 pm ET inside Cleveland's Progressive Field and can be seen on the YES Network and MLB TV. No seriously, watch the games. I don't want to be all by myself on Twitter (shameless plug of our Twitter account @GreedyStripes) tonight during the game. Tune in and Go Yankees!