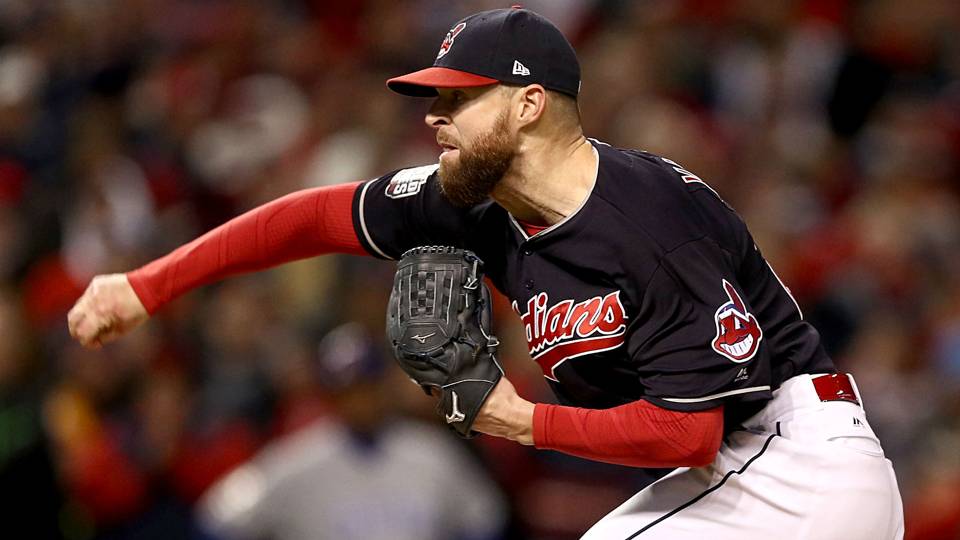 Today the Baseball Writers Association of America will reveal who they chose to win both the American League and National League Cy Young Awards and before they do I wanted to take a stab at predicting who I thought they would pick. This is not necessarily who I would have picked if I had a vote in the BBWAA and this may or may not be who I voted for in the IBWAA ballot but just who I think will be announced as the winner tonight on MLB Network so keep that in mind.
Without further ado here are my picks for the awards tonight:
American League Finalists
Corey Kluber, Indians
Rick Porcello, Red Sox
Justin Verlander, Tigers
In the American League I think we will have one of the closest votes that we have seen I quite some time. All three of these pitchers deserve to be finalists but one didn't really take the necessary step forward this season to differentiate themselves and distance themselves from the rest of the pack. Ultimately I think Kluber wins the award with Verlander finishing a very close second but it wouldn't surprise me to see any of these three men win the award. In years past when there wasn't such a importance and relevance to sabermetrics I think Porcello and his magical 20+ wins plateau season would run away with the award but it goes to show you, assuming he does not win the award, how far the league has come since "Moneyball" became a thing.
National League Finalists
Kyle Hendricks, Cubs
Jon Lester, Cubs
Max Scherzer, Nationals
In the National League I know a lot of fans will likely ride the emotion of the Chicago Cubs winning the World Series and want or even expect either Lester or Hendricks, the ERA leader in 2016, to win the award but you have to remember that these awards are voted on before the end of the regular season. Max Scherzer will likely win the award based on his 2016 stat line followed distantly by Hendricks. In my opinion if Jose Fernandez had not passed away so suddenly I'm not sure Lester would even be a finalist this season but that's just me.