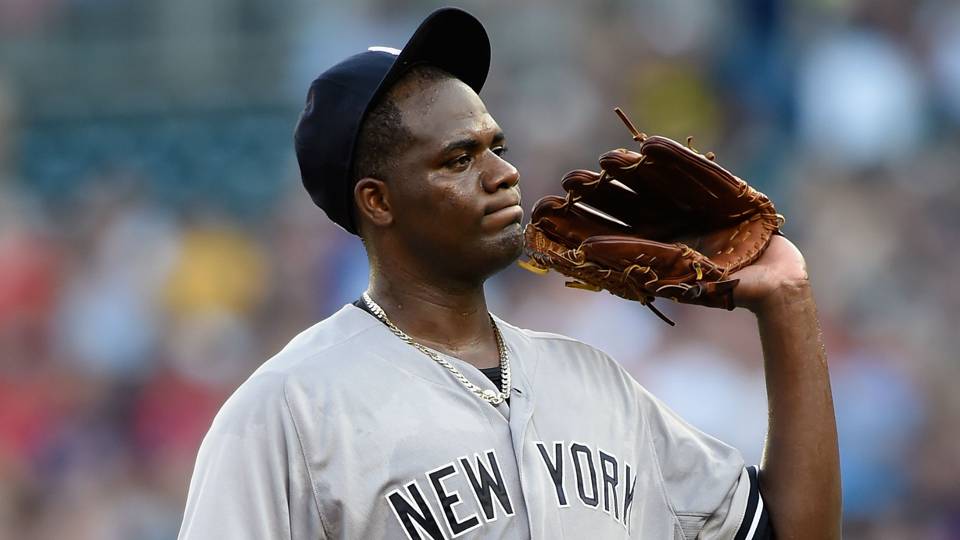 The New York Yankees went into this offseason seemingly willing to trade away any veteran or high priced player that wasn't tied down. We've seen it with the Brian McCann trade and we've heard rumbles of potential Chase Headley and Brett Gardner deals but what about another player from the team that is reportedly drawing trade interest this offseason. What about the potential idea of trading away Michael Pineda before he gets too expensive or before he reaches free agency after the 2017 season? Would it work for New York?
There's no denying the potential and the talent that Pineda has. What you can deny is whether he will ever put it all together over the course of an entire season or whether he can get out of his own way, Pine Tar Gate anyone?, long enough to put it all together long enough to have a great career. For that reason alone there will at least be some teams that will be intrigued and interested in Michael Pineda if he were to come available this winter via trade. I believe that a lot of teams could see the right-hander as a one-year stop gap and/or a buy-low candidate this season due in large fact to his peripherals, his raw stuff, talent and his age.
Last season Pineda finished the season with a 4.82 ERA and a 1.35 WHIP, neither of which are very impressive by any means, but when you look at his FIP you can see that according to sabermetrics he was a much better pitcher. Pineda had a 3.80 FIP, a 3.30 xFIP, a 10.61 K/9 ratio, a 3.91 BB/9 ratio and a .339 BABIP (batting average on balls in play) which suggest that his defense, and maybe a bit of bad luck, didn't do him any favors in 2016.
According to Andrew Marchand of ESPN New York the Yankees have fielded offers for Pineda but have denied all trade requests to date due in large part to their lack of quality arms in the rotation. Plus it's worth noting that the Yankees have always been high on his upside and would presumably rather see him flourish or finally figure it all out in the Bronx rather than for another time like we've seen far too many times in recent years.
This is it for Pineda though as time is running out on his tenure in the Bronx. Pineda is set to hit free agency after the 2017 season so it's time to put up, or shut up. Let's hope for the former and not the latter although it could be either and he could still be traded this summer if the Yankees are out of contention. Stay tuned.