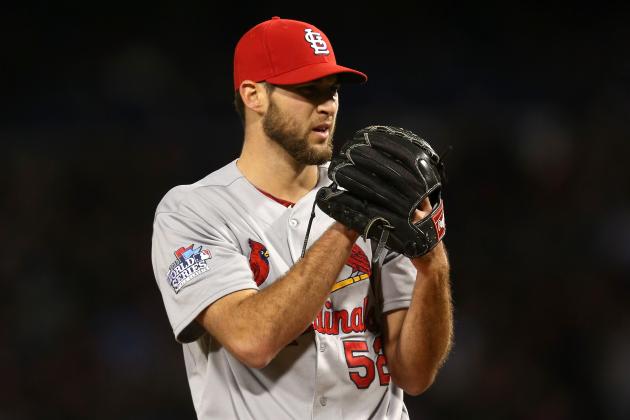 Now that we totally didn't figure out that whole first base situation and very likely only left you with more questions than you had before… let's tackle the starting pitching problem! The Yankees learned this weekend that CC Sabathia has a Grade II strain of his hamstring while Masahiro Tanaka and Michael Pineda haven't exactly been great this month leaving the team a little thin in the starting pitching department. Chance Adams, until I hear otherwise, is not deemed to be ready to make the big jump to the Major Leagues so here are a couple options that could stop gap for the team until Sabathia is healthy and until Adams is ready to make the jump.
When Sonny Gray is healthy he is as dominant as they come, the problem for the Oakland Athletics is that he hasn't been healthy or dominant in the last two seasons. For those reasons alone the A's may be inclined to just hold onto their young righty but if the team does decide to sell him at the deadline he may come cheap, or "cheap." The A's are in need of a complete rebuild and the team isn't dumb, they know Sonny Gray jumpstarts that rebuild… hurt in 2016 and struggling in 2017 or not. The Yankees would have to give up three-or-four prospects for Gray but none of them would be named Clint, Gleyber, Jorge or Justus in my opinion.
If the asking price for Gray becomes too rich for the Yankees liking they could always go after another young arm that has never seemingly put it together due to injuries. Low risk, and subsequently a low cost, and a high reward comes attached to the talented, but injury prone, right-arm of Michael Wacha and the Yankees may be ready to pounce on that. The Cardinals aren't likely to reach the postseason in 2017 and Wacha has struggled, although Wacha struggling is still good for a 3.86 career ERA, leaving many to wonder and believe that he could be moved. If Wacha pitched like he did when he was an All-Star the Yankees may easily have one of the best starting rotations in all of the game. If not, what are the Bronx Bombers really out? A couple prospects that are either blocked or that had no real shot at making the Major Leagues anyway. That sounds like a risk worth taking if you ask me. The Cardinals have a ton of pitching talent coming through their farm system and Wacha is merely keeping a spot warm for them anyway, why not move him now for something rather than later for potentially nothing? Small and mid-market teams just don't do the latter anymore.
Finally, and before you laugh I am strictly talking as an inexpensive stopgap and not as a savior for the team, the Atlanta Braves have a couple pitchers that could be intriguing. Is it time for a Bartolo Colon reunion in the Bronx? Colon is 44-years old, making $12 million in salary that I would be willing to eat in order to keep all my prospects, and struggling with an ERA pushing 8.00 but one thing he has is experience. Is Colon the ideal choice? As it stand now, hell no. You have to remember though that Colon was an All-Star just last year so I find it hard to believe that Father Time caught up to him that quickly and all at once. I've been wrong before. Stay tuned.