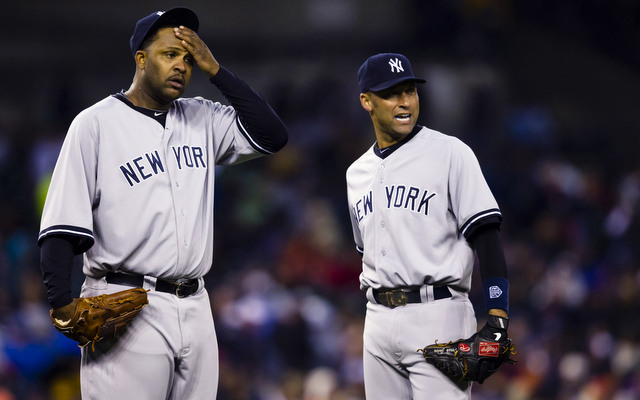 On this day in 2014 the New York Yankees learned that their ace starting pitcher CC Sabathia's season would be over after undergoing knee surgery. CC had attempted previously to rest and rehab the knee but the degenerative knee condition was too far gone to be fixed without going under the knife.
The New York Yankees, without looking, have probably had the most players play for them than any other team in major league baseball. Not only has the team been around forever they also have never shied away from acquiring new players, even rentals, for a postseason run. The Yankees did just this on this day in 2008 when the recently released Richie Sexson signed with the Yankees. Sexson was the perfect platoon partner for Jason Giambi.
Also on this day in 1999 the Yankees showed once again that they could put on a show with Yogi Berra Day at Yankee Stadium. When the Yankees put on a show they put one on right as David Cone became the 16th pitcher in major league history to throw a perfect game beating the Montreal Expos 6-0. Before the game Don Larsen, the only player to throw a perfect game in the World Series, threw out the ceremonial first pitch.
Finally on this day in 1921 Babe Ruth became the all-time home run leader when he connected for his 139th home run in Detroit. Ruth's 36th home run of the season went over 500 feet and put him ahead of Roger Connor's previous mark. It took Connor 18 seasons in the National League to reach the plateau.