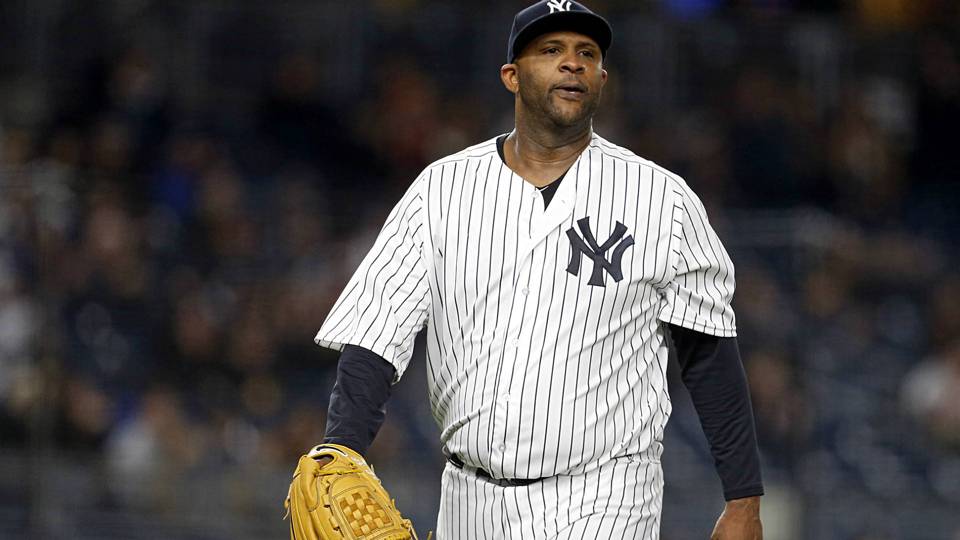 Good morning Yankees family and welcome back to the rivalry. Tonight, the latest chapter of the rivalry between the New York Yankees and the Boston Red Sox concludes with another superb pitching matchup here in the Bronx. In the finale of the series the Yankees will send CC Sabathia to the mound and his miniscule ERA to square off with Eduardo Rodriguez for the Red Sox. Let's get to it here in the Bronx.
Sabathia has been amazing this season and continued his dominance over American League hitters last Friday with six shutout innings. Over Sabathia's last four starts the Yankees veteran left-hander has allowed just one earned run in 23.1 innings of work. Sabathia will look to remain dominant against a Boston team that he has beat in five straight starts dating back to September of 2016.
Rodriguez has been consistently inconsistent since coming off the disabled list just five starts ago. The man they call E-Rod has had a mixed bag of results since his return including three solid starts and wins mixed in with his last two starts where the Red Sox left-hander has allowed five earned runs in each of those starts.
The game will be played at 7:05 pm ET inside Yankee Stadium and can be seen on WPIX Channel 11, NESN and MLB Network. You can also follow along with the game on MLB TV, with the MLB At-Bat app and by tuning into the Yankees radio broadcast with John Sterling and Suzyn Waldman on WFAN.
Enjoy the game, A-Rod is much better than E-Rod… even today and go Yankees!!