Good morning Yankees family and welcome back to the Bronx as the New York Yankees and Yankee Stadium prepare to host the Oakland Athletics in the second of their three-game weekend set. In the middle game of this series the Yankees will send Domingo German to the mound once again starting in place of Jordan Montgomery while the A's will counter with Andrew Triggs. Let's get to it here in the Bronx.
German will make his second MLB start of his career this afternoon in the Bronx after holding the first place Cleveland Indians to six no-hit innings in his debut, a 7-4 Yankees victory and a no-decision for German. German walked two and struck out nine in just 84 pitches and will be likely to go around 95-100 pitches this afternoon if needed.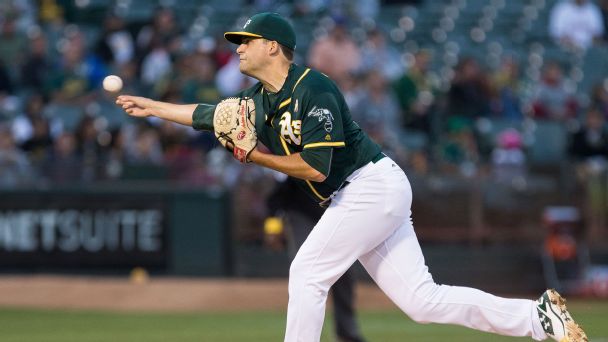 Triggs heads into this start this afternoon also off a strong start last time out. Triggs held the Baltimore Orioles to just one run on two hits while striking out nine in seven innings of work. The difference here is the Orioles are on pace to lose a record breaking amount of games while the Yankees could win around 100 or more this season. Good luck with this offense.
The game will be played at 1:05 pm ET inside Yankee Stadium and can be seen on the YES Network and MLB Network. You can also follow along with the game on MLB TV, with the MLB At-Bat app, and by tuning into the Yankees radio broadcast on WFAN with the legendary duo of John Sterling and Suzyn Waldman.
Enjoy the game, maybe seven no-hit innings this time, and go Yankees!!