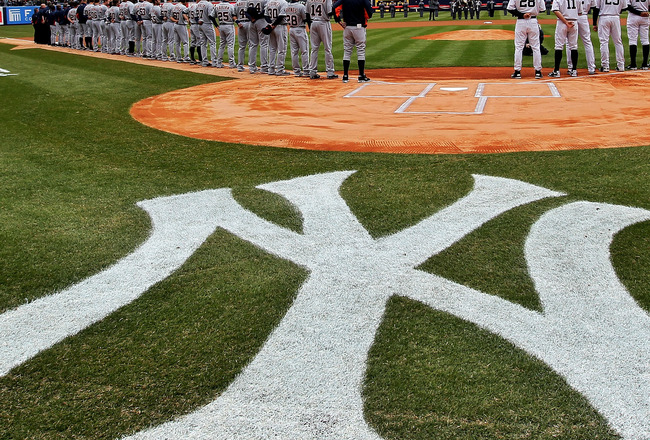 According to various reports on MLB Trade Rumors website there are as many as 6 teams interested in free agent Nick Swisher including the Mariners, Rangers, Orioles, Phillies, Giants, and Braves. The Yankees offered Nick a qualifying offer, which he declined, so any of these 6 teams would have to give the Yankees their first available draft pick as compensation for signing him(unless it was in the Top 10 because those are protected but none of these teams fit that criteria). Let's look at the first round and where these 6 interested teams fall in the draft.
Seattle Mariners - 12th Pick
Philadelphia Phillies - 16th Pick
Baltimore Orioles - 24th Pick
Texas Rangers - 25th Pick
San Francisco Giants - 27th Pick
Atlanta Braves - 28th Pick
Obviously looking at this I am rooting for the Seattle Mariners to sign Swisher this off season. Could you imagine the Yankees having the 12th pick in the draft? The scouting department has not been praised enough for finding gems in the later picks in the early rounds and the later picks in the draft period. Even with the slots and caps the Yankees still found great talent in guys like Ty Hensley, Nick Goody, Taylor Dugas, Jose Mesa Jr, etc.

UPDATE:

I admittedly do not know the new CBA as much as I like to pretend I do because if I did I would know that what I typed above is completely wrong. If the Mariners signed Nick Swisher they would lose their 12th pick but we would not get it we would receive a supplemental sandwich type pick as compensation. Also everyone would just move up a spot with the Mariners losing their pick.
Pretend it says "Swisher" and not "Wells"
Go Mariners!! The Phillies would not be that bad either, especially since Nick would go to the National League. Just don't go to Baltimore!! That is all...