This week we will hear who wins all the notable awards around the majors for the 2012 season. These awards will be handed out on a nightly basis starting tonight and through Thursday night. These will be televised on MLB Network at 6:00 pm ET nightly so tune in to see the winners, or check back here to see the recaps. Tonight's award that will be handed out will be the Rookie of the Year and here is how I expect it to go down.
American League Finalists
Mike Trout - LAA
Yoenis Cespedes - OAK
Yu Darvish - TEX
Mike Trout has to walk away with this award or something is terribly broken with this system. Nothing really has to be said other than that because Trout is a legit MVP candidate as well. I want to be the first to congratulate Mr. Trout on a stellar 2012 season and his ROY Award.
National League Finalists
Bryce Harper - WASH
Todd Frazier - CIN
Wade Miley - ARI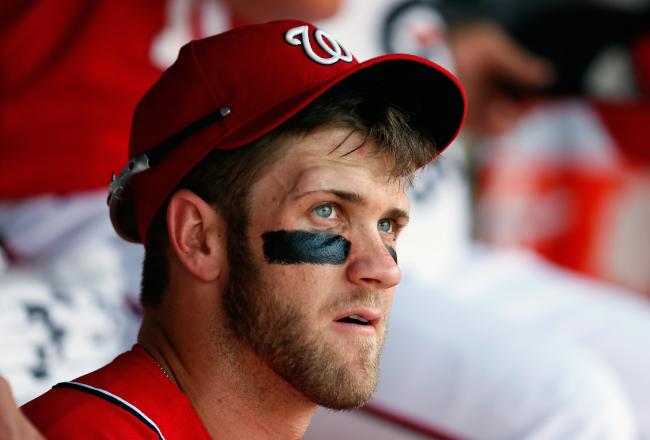 This is a legit three tier race and any one of these guys could win on any given year but the hype machine behind Bryce Harper will win it for him in my opinion. Todd Frazier came in as a replacement when numerous guys like Scott Rolen and Joey Votto went down to injury and did nothing but perform and hit the cover off the ball. Wade Miley was a shut down starting pitcher for Arizona and even made the All Star team in his rookie campaign, which is no easy feat. Bryce Harper will win on name alone though in my opinion so congratulations to Mr. Harper on his ROY Award.