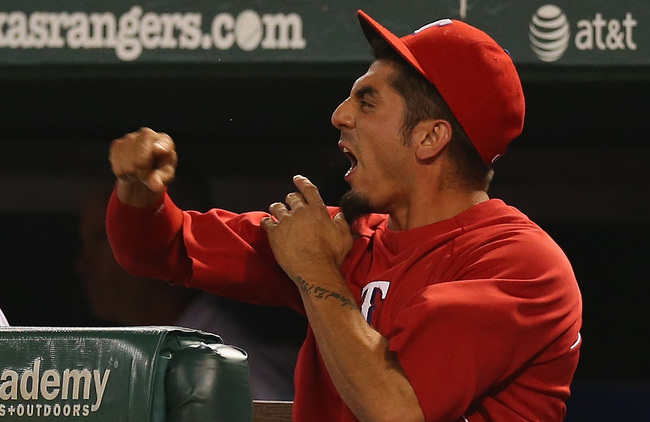 The New York Yankees are interested, whether it's true or not, in everybody this offseason no matter how their current roster looks. We have seen names like Masahiro Tanaka, Brian McCann, Josh Johnson, Shin Soo Choo, and basically all of the top 10-20 guys on the free agent market linked to us in some way and Jacoby Ellsbury and Matt Garza are no exceptions.
It is no secret that the Yankees are looking for an upgrade at right field and in the starting rotation so it somewhat makes sense for these two to be linked to New York. Matt Garza may be the best free agent starting pitcher this side of the Pacific Ocean and Ellsbury may be the best outfielder available this year and with the Yankees coming out and saying they have a $300,000,000 shopping spree planned I understadn the reports. Just because I understand them does not mean I believe that they are reasonable or even unrealistic because I do not here, especially when it comes to Ellsbury. I believe we are truly interested in Matt Garza because he would be a solid #2 with AL East experience, not to mention he kills us historically which always seems to be a factor with us. Ellsbury not so much unless we just want to stick it to the Red Sox even though in my opinion we would be the ones getting stuck with something that looks good in the window and doesn't work out the way you wanted when you get it home.
Ellsbury probably going to be offered qualifying offers and decline it so we would have to surrender our first round pick, the 18th overall, in this year MLB First Year Player's Draft on top of the contract to acquire him and his 52 steals in 56 attempts this year. Honestly I think we ultimately pass on Jacoby because I do not buy his 30 home run power potential outside of Fenway, Ellsbury gets hurt way too much, and we already have a lesser version in Brett Gardner. Garza I can see us making a serious run at since we could keep the 18th overall pick since he was traded mid season and we simply need top of the rotation starting pitchers more then we need anything else.
To summarize and for the sake of simplicity we have Garza, yes, Ellsbury, no.