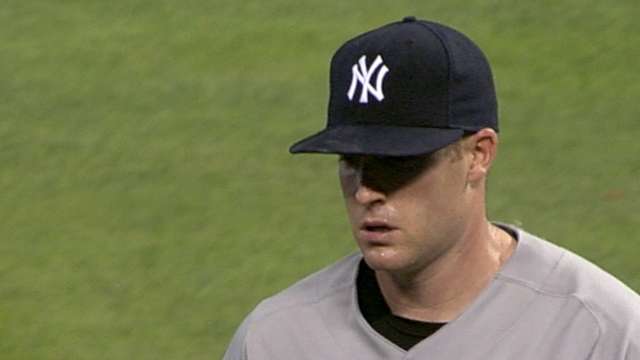 The New York Yankees will finally get out of Seattle tonight after playing the finale of their three game set at Safeco Field. The Yankees will send Chase Whitley to the mound to face off with Roenis Elias for the Mariners. The game will be played at 10:10 pm ET and can be seen on the YES Network, MLB TV, and can be heard on the radio with John Sterling and Suzyn Waldman on WFAN.
Whitley is coming off his first victory as a major league pitcher after throwing seven strong innings against the Kansas City Royals his last time out. Whitley allowed five hits and two runs after recording no decisions in his last four starts. Part of the reason for that was that Whitley never went past five innings before last Friday night.
Elias is coming off his two longest starts of the season after already beating the Yankees once this season. Elias shutout the Detroit Tigers for a complete game last time out and held the Tampa Bay Rays scoreless in 7.2 innings before that. Elias beat the Yankees on May 1 with 10 strikeouts in seven innings.
Get your Yankees tickets for this game if your in the North West or for any Yankees game home or away right here on the blog through Ticket Monster. TM is like Stubhub and the Yankees Ticket Exchange just without the fees, without the shipping and handling fees, and without having to print off your tickets. You get real tickets in your hand as they get shipped the same day with Fed Ex.
Go Yankees!!