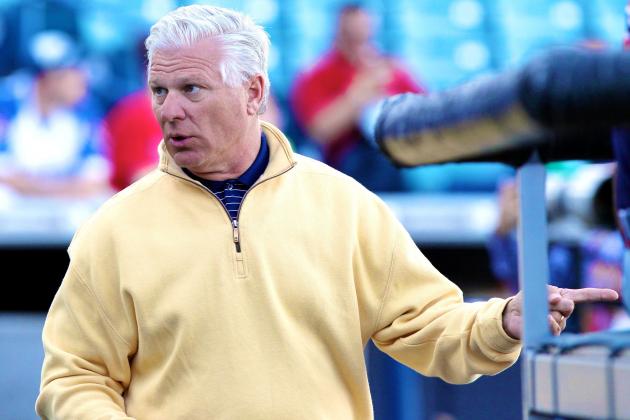 Let's be unrealistic for a second here and consider just what would happen if the New York Yankees were to not bring back Brian Cashman after his contract expires after this season. New York has already announced that they were going to tender Cashman a contract to keep their GM in the Bronx for at least another season but what if Cashman declined it? What if the Yankees changed their mind? Would the recently fired Frank Wren of the Atlanta Braves make sense in New York?
Wren has his faults like any other GM but he definitely made his name on building the farm system and by specifically developing starting pitching. Wren was not afraid to lock up his young talent in Craig Kimbrel, Jayson Heyward, and others either which is something we see far too little of in New York lately. Sure Wren gave a big money extension to Dan Uggla and gave even bigger money to BJ Upton after a career year but his track record, albeit in a shorter sample size, looks more hit than miss in Atlanta.
I personally think Wren got a raw deal after his pitching staff was decimated by injury all season long. Wren went out and acquired the likes of Ervin Santana, which was a no brainer, and Aaron Harang, which carried them at the beginning of the season, late to bolster his team. One thing about Wren was he was not afraid to make a move and aggressively improve his team. It is also noteworthy that Wren did not sell off any of his top prospects out of the farm system either while getting the better end of the Justin Upton trade with Arizona.
I think I speak for everyone when I say that Wren would be a sight for sore eyes in New York and may be, faults and all, the GM that the FANS have been screaming about for a long, long time.