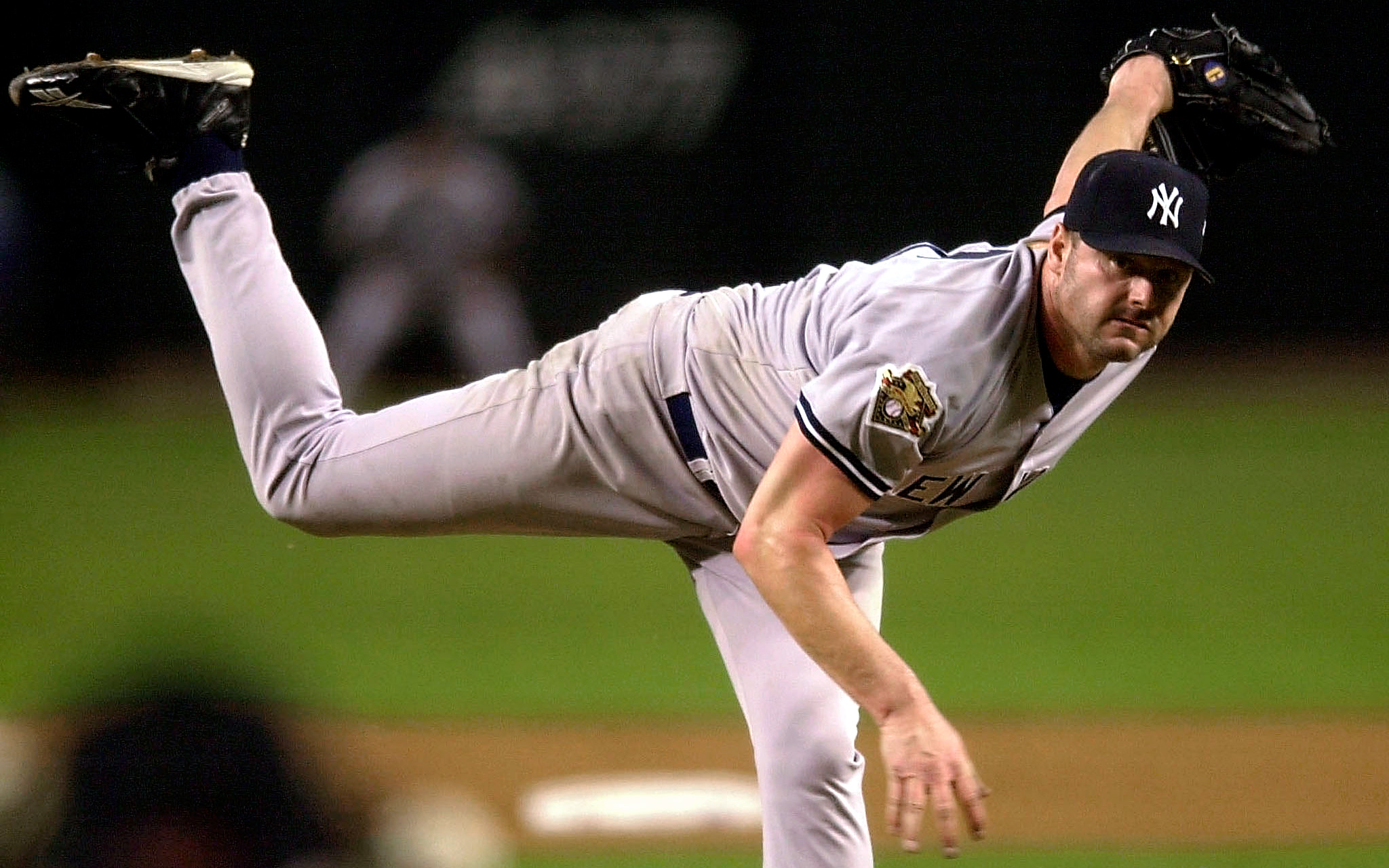 On this day in 1999 after a disabled list stint and a rain out Roger Clemens finally breaks the American League record with his 18th consecutive win. Johnny Allen had the record previously with the Indians in 1936-1937 as did Dave McNally with the Orioles in 1968-1969. Clemens had ten no decisions mixed in with the 18 consecutive victories.
Also on this day in 1963 Mickey Mantle once again almost became the first person to hit one out of Yankee Stadium. Mantle hit the home run off the A's Bill Fischer and it was just a few feet below the facade down the right field line in an 8-7 Yankees victory.
Also on this day in 1962 Roger Maris is intentionally walked four times in a game to establish a major league record. Four different Angels pitchers intentionally walked Maris in New York's 2-1 victory in Yankee Stadium.
Also on this day in 1930 Babe Ruth tied a major league record by hitting five home runs in two games and six home runs in three games when he hit three homers in the second game of a double header the day before, two more in game one of this day's double header, and one more in the second game of the double header on this day. Lou Gehrig also went deep three times in the second game of the double header and the Yankees would beat the Philadelphia A's 20-13.
Finally on this day in 1922 The Yankees begin construction on Yankee Stadium after sharing the Polo Grounds with the New York Giants since 1913. The stadium will unofficially be called the "House that Ruth Built" due to Babe Ruth's popularity with the team in the early 1920's.