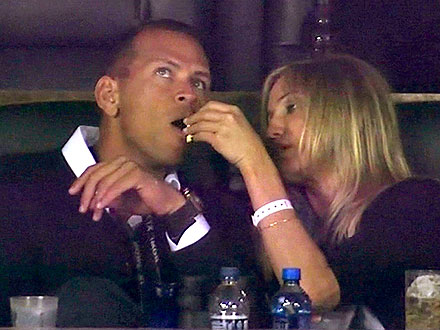 I know what you're thinking and I know what you're going to say, it's about time. I know, I know I've been slacking in the wives and girlfriends department on the blog. We still had Alex Rodriguez and Torri Wilson on there, we still had Mariano Rivera, Derek Jeter and Andy Pettitte on there. We still had honorary members like Joba Chamberlain, David Aardsma and David Robertson on there. We still had players like Shawn Kelley and Brendan Ryan who's finest Yankees moments were seen on the Wives & Girlfriends page at The Greedy Pinstripes. I slacked, and I apologize. A wrong has been righted though and the Yankees Wives & Girlfriends Page is back up and running and is completely updated.
New additions to the site are Chase Headley, Stephen Drew, Carlos Beltran, Garrett Jones, Dellin Betances and believe it or not Masahiro Tanaka. Updated pictures are also included for Mark Teixeira, Brian McCann, Brett Gardner, Jacoby Ellsbury, Hal Steinbrenner, Joe Girardi and CC Sabathia.
We're up and we're back so check it out. Yankees Wives & Girlfriends.
http://www.thegreedypinstripes.com/p/wives-and-girlfriends.html