This is the final off day of the regular season. No more rest until October 5th, no more getting them next time and no more taking their foot off the accelerator. It all comes down to this for the New York Yankees as the team continues their march towards the postseason. The chase for the American League East Division is far from over with three more head-to-head matchups with the Toronto Blue Jays, although lately they have shown to be the superior team, and the team remains in the driver's seat for at least one of the American League Wild Card slots. The season is no longer a marathon and it's not even a sprint, it's more of a run for your life from the herd of flesh eating zombies that are looking to end your life.
The Yankees remaining schedule includes a pair of three game series against the New York Mets and Toronto Blue Jays, both likely playoff teams, before returning home for a pair of four-game series with the Chicago White Sox and the Boston Red Sox, both of which will likely be officially eliminated by then. The final three games of the season will be back out on the road inside Camden Yards when the Yankees face off with the Baltimore Orioles. Buck Showalter loves to stick it to the Yankees anytime he can so if these games are meaningful for New York you can expect Baltimore to bring their "A" games in those final three games.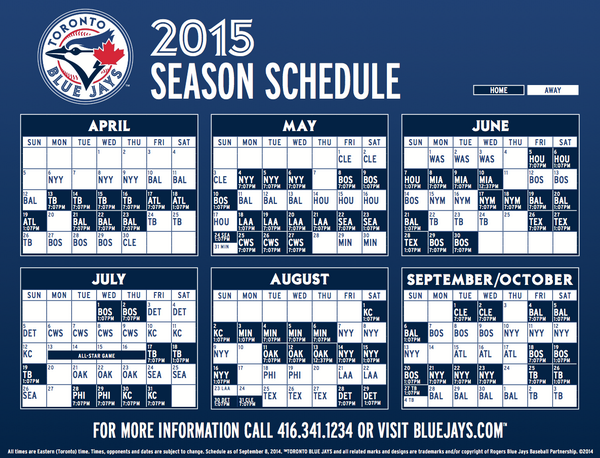 Just in case you were wondering here is the Blue Jays remaining 2015 schedule.. spoiler alert, it's pretty soft with multiple games against the Boston Red Sox and Tampa Bay Rays.