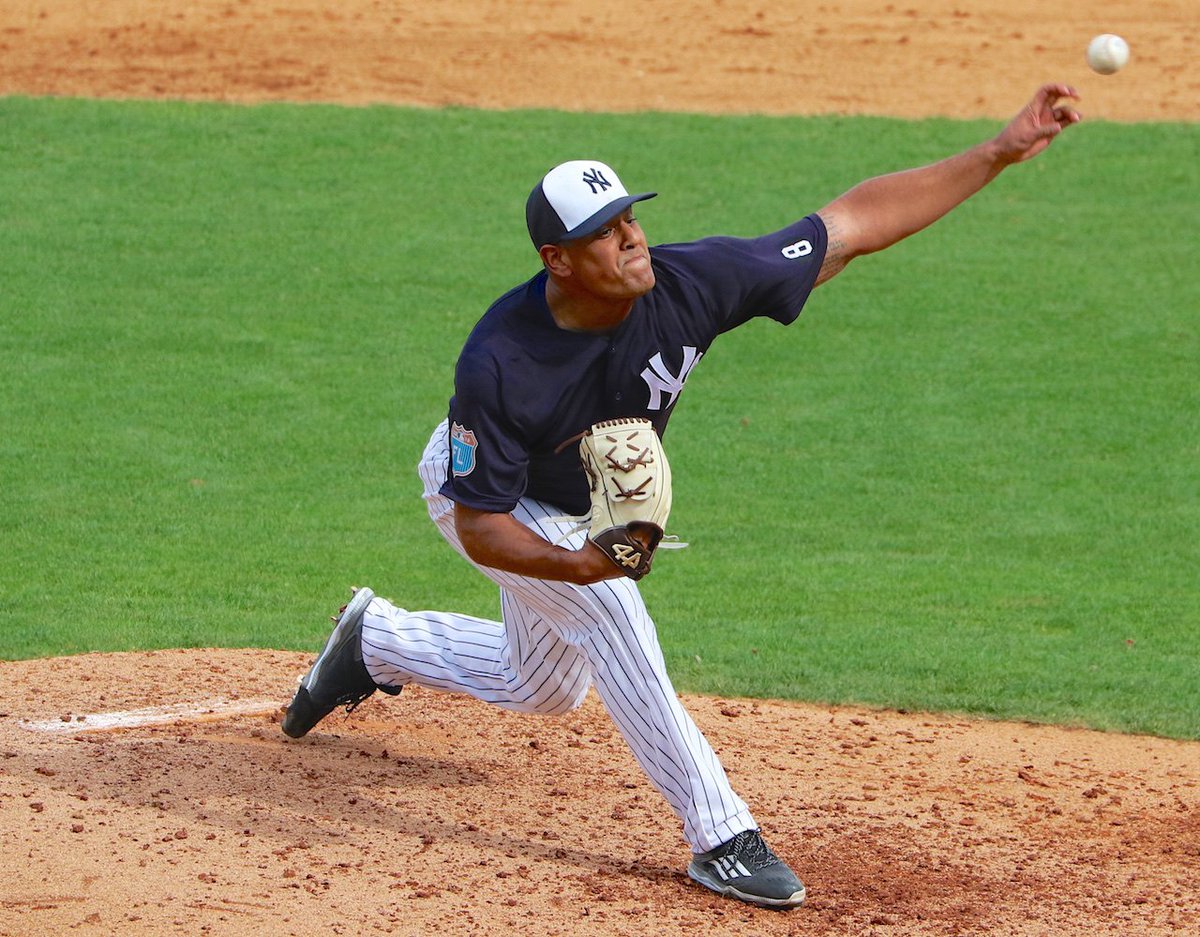 It's early, really early in fact, in the season and in the spring but I like to make predictions. With that said I wanted to take the extremely small spring sample size that I have and I wanted to see if I could take a stab at predicting the Yankees bullpen come Opening Day. This post will likely change and be updated before the calendar turns to April but as it stands right now this is what I am coming up with, for better or worse and for right or for wrong.
CP: Aroldis Chapman
SU: Andrew Miller
SU: Dellin Betances
RP: Chasen Shreve
RP: Nick Rumbelow
RP: Bryan Mitchell
RP: Ivan Nova
RP: James Pazos (while Aroldis is suspended)
This is where much of the post and prediction is going to change before Opening Day. Right now both Jacob Lindgren and James Pazos are struggling but the sample size is extremely small. I can see the Yankees, although I will specify that I know no more than you, sending Lindgren down to Triple-A to make sure he's right and healthy before making him the conductor of the Scranton Shuttle in 2016. Other than that the list is pretty straight forward and should contain little to no surprises or eye-turners. The big three, Shreve Mitchell and Nova are almost locks while a combination of Pazos, Rumbelow, Lindgren, Nick Goody and Branden Pinder lead the way for one of the final spots in the Yankees bullpen.
Check in a little over a month from now to see how my predictions went when the New York Yankees face off with Dallas Keuchel and the Houston Astros on Opening Day in the Bronx.